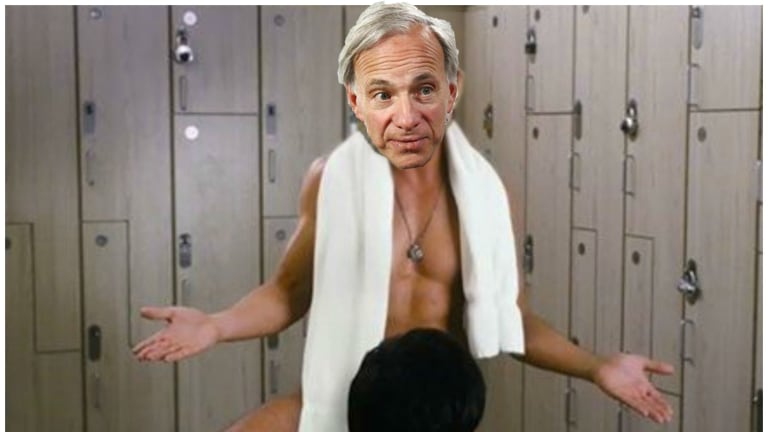 Best Hedge Fund Managers Of All Time Made All The Money Last Year, Are Still Best Hedge Fund Managers Of All Time
If you can't invest with them, you might as well set your money on fire and join the circus.
So Ray Dalio did pretty well for himself and his investors last year. Better, in fact, than anyone else. This means that the Svengali of Westport remains the greatest hedge fund manager of all time, as far as fund of hedge funds LCH Investments is concerned. The retired George Soros is still second, and Ken Griffin is still third—and making it count.
The rest of the usual suspects moved up a slot, or down a spot or two or three, including John Paulson, who's somehow still on this list for now. LCH did welcome some fresh faces, though, including a hot little quant startup out on Long Island called Renaissance Technologies.
Interestingly, for the first time LCH included Jim Simons' Renaissance Technologies, which in the past was left off the ranking even though it is widely deemed the most successful hedge fund manager of all time.

It made $4.7 billion for its investors in 2018, ranking second for the year. Since its 2005 inception — the date LCH uses, since that is when Renaissance opened additional funds to take in outside capital — it has generated a total of $16.7 billion for its investors, ranking number 17 overall.
Suffice it to say you were in pretty good shape if your money was managed by one of these Masters of the Universe last year, unless that Master was named Paulson or Steve Mandel or Andreas Halvorsen or David Tepper or Louis Bacon or Brian Higgins or Francis Biondi, or to a lesser extent Steve Cohen. And if your money wasn't managed by one of the magic 20 minus the aforementioned less-magical-last-year six, you were pretty well and truly fucked.

This prestigious group of managers made $23.2 billion net of fees for their investors last year, according to estimates by LCH, a fund-of-funds firm launched in 1969. By contrast, all other hedge fund managers generated $64.2 billion in net losses for their investors, according to the report.