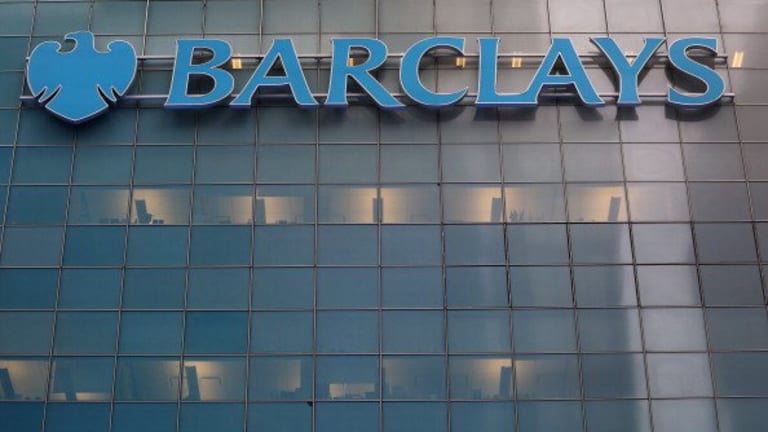 Former Barclays Exec In Hot Water For Being Confused About Words Like "Bribe" And "Butthole"
Richard Boath reportedly calls bribes "bungs," and also doesn't know how bribes work.
Sometimes in the miasma of Deutsche Bank and Wells Fargo's cornucopia of legal nightmares, we lose sight of how batshit things are at Barclays.
We'd like to thank one Richard Boath for reminding us...
A senior ex-Barclays Plc executive said he was worried that a secret payment the lender made to Qatar to secure a bank-saving investment during the 2008 financial crisis would be seen as a bribe.

Richard Boath, who was then head of Barclays' European financial institutions group, told in-house lawyer Judith Shepherd in July 2008 about his concerns that a journalist would come across a planned payment to Qatari companies, prosecutor Ed Brown told the jury in London. Boath said he was unwilling to use the word that would describe the arrangement, saying only that it began with B, according to a transcript of the phone call between him and Shepherd.
Setting aside the fact that Boath is unclear on how "Secret payment made to secure a favor" is the literal definition of a bribe, we are choosing to focus in on what other B-word he chose as a stand-in...
In a later interview with investigators from the Serious Fraud Office, Boath said that "the 'B"' word was probably "bung," Brown told the London jury on Wednesday. Boath told the SFO that he understood a bung to be a "corrupt payment," Brown said.
Ah, yes, "Bung." That word is definitely slang for "totally cool and legal secret payments," unless you Google it, in which case it's slang for butthole.
So it appears that Richard Boath thinks bribes are like assholes; morally murky and hard to define, but worth the risk.
Hey, maybe we're being hard on Boath. Perhaps this is just a cagey legal defense from a mastermind. Let's look at the details before we paint him in too cruel a light...
The defendants allegedly conspired to set up sham advisory services agreements, known as ASAs, to hide the fees from other investors who were getting less, according to the SFO. The men deny the charges.

Boath was the only one of the four defendants who agreed to answer questions from the SFO during its investigation, speaking to the prosecutor eight times in 2014 and 2016, Brown said.
See? He cooperated. Would a guilty man do that?
Well, an idiot might...
Boath said that the ASA was set up and priced in order to pay Qatar the extra fees it was demanding, but that lawyers had told him that the mechanism was legal as long as the Qataris genuinely delivered those services, Brown quoted him as saying. The Barclays top lawyers knew about the arrangement and were "all over it," he cited Boath.
So, Barclays top lawyers were all over Boath's bungs? 
Makes sense to us.
Ex-Barclays Official Says B Stood for Bung in Secret Pact [Bloomberg]