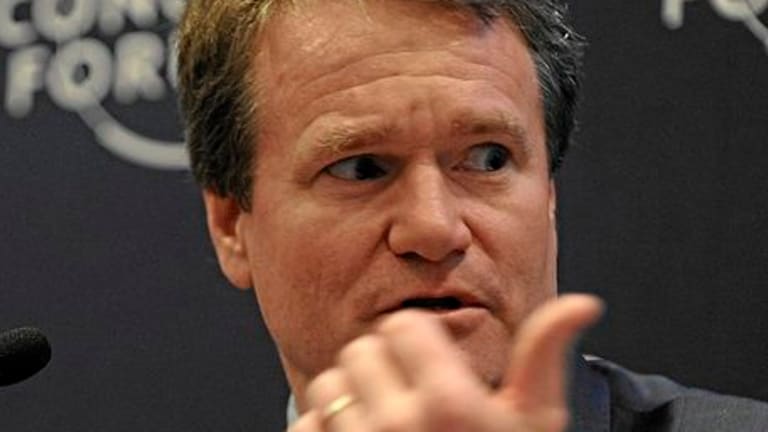 Brian Moynihan A Big Fan Of Rate Hikes Everyone Else Hates
They may be crushing stocks and starting a recession, but they're helping BofA out big time.
While Jim Cramer fulminates and the president lashes out, while Ray Dalio raises a wry eyebrow and Neel Kashkari is I-told-you-soing and the markets are swooning, one man is very quietly enjoying these rate hikes. And it's a man who doesn't get to enjoy very much.
Quarterly profit at the Charlotte, N.C.-based bank, the second largest in the U.S. by assets, was $7.28 billion, compared with $2.37 billion a year ago…. Bank of America was the latest big bank to benefit from the Federal Reserve's rate increases.
Those much-despised rate hikes also occasioned a rare bit of praise.
Bank of America's earnings were "best in class," wrote Susan Roth Katzke, an analyst at Credit Suisse Group AG.
Of course, this is still Brian Moynihan we're talking about, and so the party's basically over before it even started.
Federal Reserve Chairman Jerome Powell reiterated Thursday the central bank would be patient in raising interest rates this year after global growth worries gripped financial markets in recent weeks…. He used the word "patient" or "patiently" five times during Thursday's interview when referring to the path of interest-rate increases.
Interest Rates Push Bank of America Profit Higher [WSJ]
Fed's Powell Affirms Flexible Rate Outlook [WSJ]