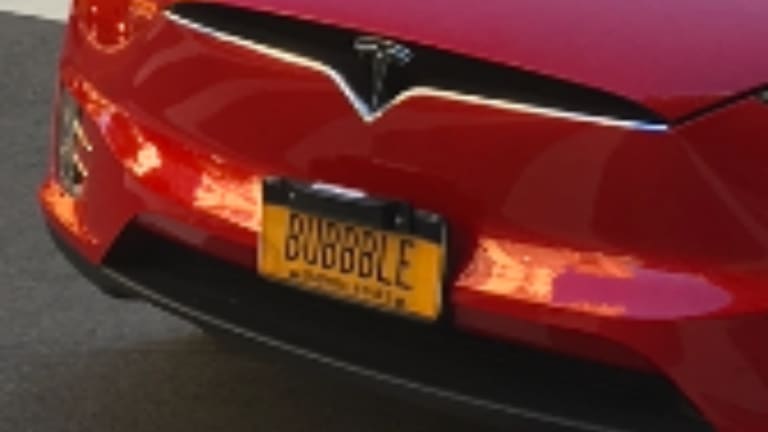 Saudi Arabia Seems Concerned About How Elon Musk's Unchecked Behavior Is Being Perceived
When hedging and dark irony converge.
Well, this is a fun thought experiment in real life.
Saudi Arabia has slashed its exposure to Tesla, less than four months after the carmaker's chief executive Elon Musk settled fraud charges over his claim that the kingdom was ready to back a management buyout.

The country's Public Investment Fund hedged most of its 4.9 percent stake in Tesla with the help of bankers at JPMorgan Chase after the market closed on January 17, according to four people with direct knowledge of the matter.
It turns out that the Saudi royal family can stomach quite a bit, but it draws the line at throwing billions into a car company run by a guy who does dumb tweets [ignoring altogether that Tesla's business model poses an existential threat to the Saudi's fossil fuel-powered economy].
We are pretty big fans of irony around here, but MBS putting up his hands and saying "enough" because Elon can't keep his thumbs holstered is maybe too much for even us.
The hedging arrangement has turned out to be well timed. A day after it was put in place, Mr Musk revealed Tesla was cutting 7 per cent of its workforce and warned that it was facing a "very difficult" period, and the stock fell.

On the day of Saudi Arabia's hedge, Tesla shares closed at $347.26, valuing its shares at $2.9bn. The stock price has since fallen more than 16 per cent. The PIF and JPMorgan declined to comment. Tesla did not immediately respond to a request for comment.
Just...wow.
Saudi Arabia slashes exposure to Tesla amid share volatility [FT]