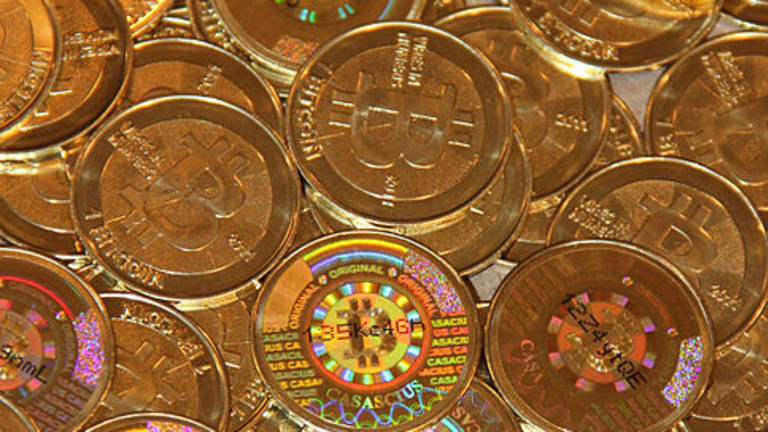 Fidelity Bitcoin Custody Biz To Open Just As Bitcoins Become Worthless
For a cryptocurrency pioneer, Fido's timing could be a bit better.
Since taking over the family business back in 2014, Abigail Johnson could hardly be making clearer that she doesn't really want to be in the family business. Fidelity Investments is synonymous with mutual funds; of its $2.5 billion in assets under management, $2.1 billion are housed in its 500-plus mutual funds. But they bore Abby so much that the objectively more boring administration and custody businesses seem like a Jho Low party to the Fidelity chief.
Which is not to say Abs doesn't also have her truly wild side, and like many financial services industry lifers, that wild side is bitcoin. Fido's been mining the stuff since 2015, and the company's employees have been able to use cryptos for charitable donations and lunch since 2017. Now, however, she's aiming to combine her passion for the most rote financial drudgery imaginable with her infatuation with fake currencies.
Fidelity Investments is targeting a March launch date for its Bitcoin custody service…. Bitcoin storage will be the first one available, according to employees of three firms that spoke with Fidelity in the past several weeks and asked not to be named discussing plans that are still private. Ether custody is expected to be next, they said….

Fidelity, among the largest providers of retirement savings and mutual funds, is hoping it can leverage its famous name and win over institutional customers keen on digital currency trading.
And, really, who wouldn't be keen on it?
Falling as much as 5.2 percent since the weekend, the largest digital asset in the space dragged the Bloomberg Galaxy Crypto Index to its worst decline in more than two weeks….

The technical outlook doesn't bode well for the bulls. Based on the GTI VERA Convergence Divergence Technical Indicator, the largest cryptocurrency just entered a new selling trend today for the first time since mid-November. The last time a sell signal was sent Bitcoin tumbled about 50 percent from $6,280 a coin to $3,156 over a nearly two-week span.
Fidelity Is Said to Plan March Launch of Bitcoin Custody Service [Bloomberg]
Bitcoin Drops to Lowest in a Month as 2018's Agony Keeps Going [Bloomberg]