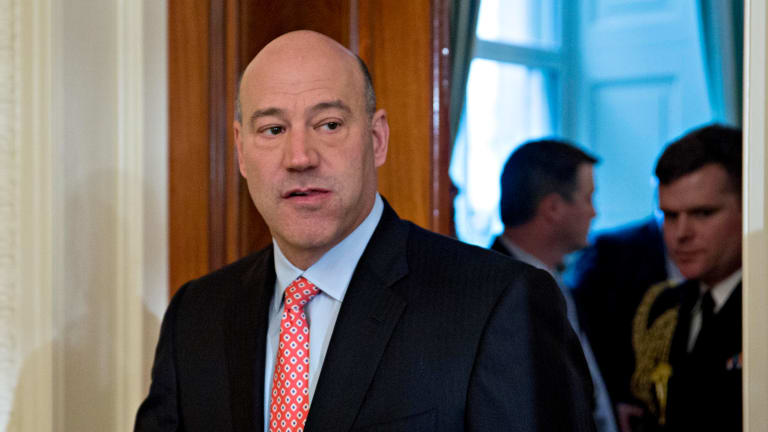 Gary Cohn Is Raising Money In Miami Right Now
We have photos and everything.
Gary Cohn is on stage at the Context Summit in Miami as we type, and according to a tipster in the room, The Big Grundle sounds like a man looking to feed a new fund.
Context is, of course, a who's who of hedgies, and with all that money hunkered down poolside at the Fountainbleu as their colleagues and families freeze to death slowly back up here in NYC, Gary is making the best of the situation and letting all the asset managers in the auditorium know that he's back and ready to trade their assets.
According to our source in the room, Gary opened up with some family background [family of entrepreneurs/strivers] talked up his self-taught trading acumen [J. Aron, metals guy, made money trading gold arb, etc.] and broke with Trump hard on tariffs. Says our guy, "He's definitely here raising money."
We're thinking that he's reading some kind of long-short commodities play with an undefinable blockchain component (which will require more stops like Context since that room is mostly hot for PE and RE), because we know The Grundle and that's his jam.
So, in case anyone was wondering, this is what it looks like when Gary Cohn has his hand out to start his new life: