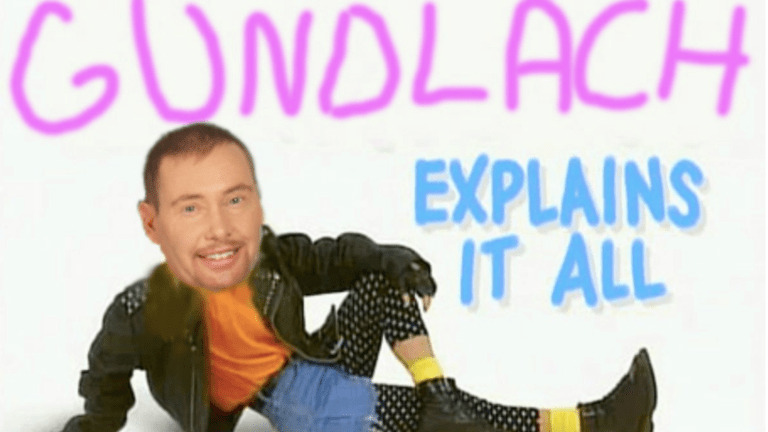 Jeff Gundlach Mournfully Concludes That We Mortals Cannot Handle His Truth
J-Gundz didn't quit Twitter so much as he quit on "us."
It seems like only yesterday that Jeff Gundlach warmed the cockles of our cold, dead heart by announcing that he had joined Twitter to share his thoughts on investing and also call bullshit on Business Insider.
Over the last few, precious months, Jeffrey has dropped truth bomb after truth bomb and moved markets with his megamind-like thinking. He also likes to livetweet Buffalo Bills games, play arch political pundit and verbally roll his eyes at Larry Kudlow. As much as we like to hew to icy snark around here, we have to say this: Jeffrey Edward Gundlach is very good at Twitter.
In fact, it had come to feel like Twitter had brought us closer to J-Gundz. We suddenly felt the person behind the persona. The once inscrutable bond master was letting us in and we finally sensed a genuine human that we could fill in behind the prog-rock, fashionplate film buff. Our feelings for J-Gundz were shifting inside us, and there was a tangible sense of something beautiful happening between us. How, we wondered, was this going to manifest itself?...
Wow...that hurts J-Gundz. Are we not allowed to feel something?! Well, it was real and it was about you! How do you like THAT TRUTH?!