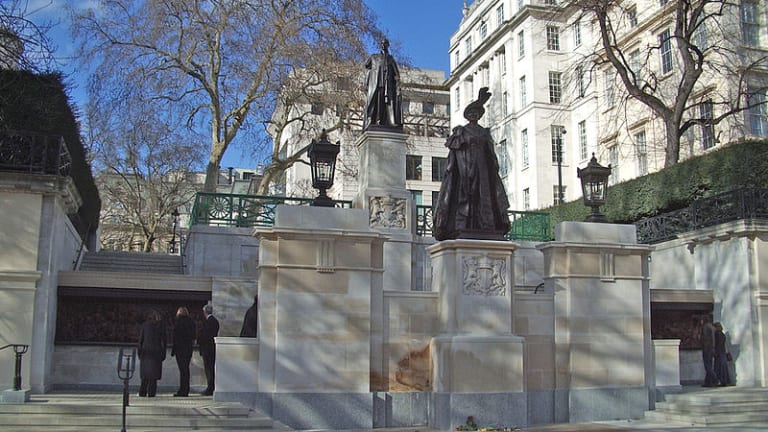 Ken Griffin Will Never Have To Suffer The Indignity Of A Five-Star London Hotel Again
He's looking forward to the welcome baskets from his new neighbors, the entire Royal Family.
He's already got the finest accommodations, both professionally and personally, in New York City. He's made sure to own the most expensive home in Chicago, such as it is. He's in the process of turning the entirety of Florida into his own personal 65,000-square-mile beach retreat. So it only makes sense that Ken Griffin would now turn to his situation for the handful of days he spends in Citadel's third city, London. No. 3 Carlton Gardens was good enough for Charles de Gaulle, and after a top-to-bottom no-expense-spared renovation, including a pool, staff quarters and private gardens, KG guesses it's good enough for him.
Ken Griffin, the billionaire founder of the $28bn hedge fund Citadel, has bought a Georgian house near Buckingham Palace in a commitment of about £95m to central London's real estate as Brexit approaches.

Mr Griffin "recently purchased 3 Carlton Gardens in St James's", according to Julie Andreeff Jensen, his spokesperson. "It is an historic property with a spectacular location, extraordinary elegance and stunning gardens," she said of the house that shares a driveway with the UK foreign secretary's official residence. "It is truly a unique opportunity to own a home in London."
Speaking of opportunities to own homes, anyone got a place in San Francisco, Hong Kong, Dallas, Greenwich, Houston, Dublin, Boston, Shanghai, Toronto or Raleigh? Nine figures preferred; don't even think of insulting the man with something worth less than $50 million.
Billionaire founder of hedge fund Citadel buys £95m London home [FT]
Billionaire Ken Griffin buys $122 million London mansion [CNBC]