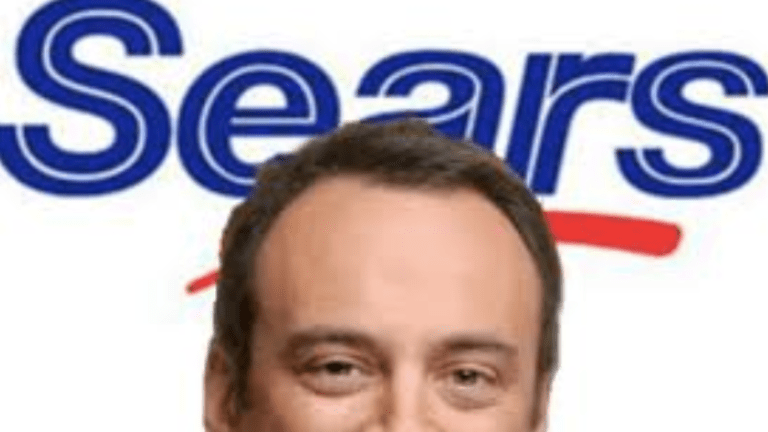 Eddie Lampert Wins Sears Auction, Loses More Generally
He realizes this means he still owns Sears, right?
For a while, we thought that there might be an actual method to Eddie Lampert's Sears madness, a reason for persisting in a hopeless case beyond sheer love for the august retailer he'd spent most of this century starving and/or poisoning and/or bleeding to death. He'd already hived off all sorts of valuable bits of Sears, like its real estate, and had plans to take some more. And, of course, as long as he kept Sears afloat and technically solvent, he was earning a fat 8%-11% coupon on the loans he made to it to keep it afloat.
Now, we're not so sure. For not only is Lampert preparing to throw good money after bad in a bid to revive a company he ran into bankruptcy, he's even giving up those loans.
Sears Holdings reached a roughly $5 billion deal with its chairman, Eddie Lampert, early Wednesday to keep the company, and about 400 stores, in operation, according to people familiar with the situation…. The bid is relying on a $1.3 billion so-called credit bid — funding the deal in part by forgiving debt owed to ESL Investments. Sears' unsecured creditors have objected to its use.

On Tuesday, Lampert seemed unable to bridge the gap, and his offer was effectively dead, people familiar with the matter said…. Ultimately, ESL moved its offer up by roughly $150 million, including taking on more liabilities, one of the people said.
Ignoring the fact that there's a lot one can do with $150 million beyond spending it on a doomed big-box retailer, no matter how historic, those loans were the only good reason Lampert should have been fighting for Sears in the first place. I mean, sure, now he gets Kenmore and Sears Home Services, but for like 10 times more than he originally offered. Oh yea, and then there's this.
There have been questions about the bid's ability to cover Sears' administrative expenses, like vendor payments and advisory fees…. Lack of investment has left its stores largely neglected, and, as result, the retailer has lost its relevancy with customers.
Once, we looked to Washington to save Eddie Lampert from himself. Unhinged though he may be, he may still be too sane to take that out. So now we have to hope that his nemeses can keep a run-down, dingy, crumbling former Sears location in a half-empty mall outside of Miami from becoming Lampert's tomb.
Sears' unsecured creditors are not on board with Lampert's bid, a person familiar with the situation said…. If the unsecured creditors formally object to the bid, the bankruptcy judge will need to assess the merits of their claim on Jan. 31. Lampert needs the judge's approval for the bid to be official.
Sears reaches deal with Chairman Eddie Lampert to save company and roughly 400 stores [CNBC]