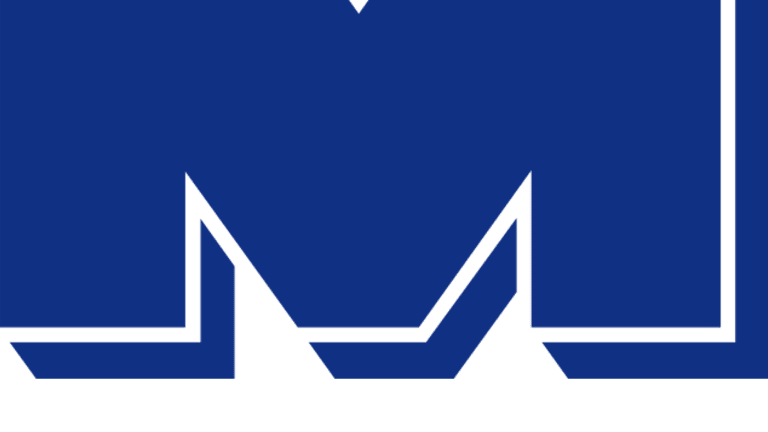 Hedge Fund Ends Prestigious Literary Prize Sponsorship To Increase Diversity In Hedge Fund Industry But Also Maybe Because Prestigious Literary Prize Hurt Its Feelings
Those feelings being hurt by an ex-judge whose own feelings are hurt at not winning the Man Booker Prize.
All companies have decisions to make when redirecting infinitesimal portions of their profits to philanthropic efforts, for tax purposes or the purpose of appearing slightly less evil or whatever. For the past 18 years, the Man Group—which made $272 million on more than $1 billion in revenue managing more than $110 billion in assets in 2017—has pledged £1.6 million of that total, of which a whole £52,500 goes to the author who actually wins the thing, to the Booker Prize Foundation, which prize was subsequently renamed the Man Booker Prize. Now, however, it's going to do, uh, other stuff, instead.
Man Group's chief executive, Luke Ellis, said it would 'focus its resources' on a new campaign to increase diversity in the industry and expand the firm's global charitable initiatives.
Which, OK, sure, that sounds good, but which also, hmm, it's strange to expand one's global charitable initiatives by ending one of them when surely the Man Group can afford to do the Booker, increase diversity and other global charitable initiatives all at the same time. But here's the thing: When the Man Group does global charitable initiatives, it'd like to, you know, feel wanted and loved, and the Booker Prize Foundation was simply not giving the global hedge fund behemoth its proper due.
Relations between Man Group and Booker organisers had been strained for some time, with a company source suggesting they felt underappreciated…. It felt the team behind the annual book award could have communicated more effectively and been more collaborative given the amount of money it was investing in the sponsorship.
It also seems to have stung when Some Guy Who Once Judged The Man Booker Prize But Hasn't Won It Even Though He Really Thinks He Should Have said some mean stuff about the provider of the money he's quite upset that he hasn't won.
Last July, Sebastian Faulks, the author, criticised the prize for its association with Man Group, which he branded "the enemy".

Faulks, who has never been longlisted for the prize, said: "Man Group are not the sort of people who should be sponsoring literary prizes, they're the kind of people literary prizes ought to be criticising.

"I wouldn't feel happy about accepting money from them... Not that it appears possible that it will ever happen."
Stinging stuff from a man so principled as to once have written a James Bond novel on commission. So stinging as to require a considered response from Man CEO Luke Ellis.
"His comments... come at a time when the arts are experiencing an unprecedented withdrawal of public funding.

"Literature and the arts need their champions to step in where public money has been pulled out."
And now private money, too. So fear not, Sebastian Faulks: When you don't win the [TBA] Booker Prize for Death Blow or Chunnel or Agent Zero or whatever, you've doubly nothing to fear.
Man Booker loses £1.6m hedge fund sponsor amid talk of tension [BBC]
Man Booker Prize could change name after losing hedge fund sponsor [The Telegraph]