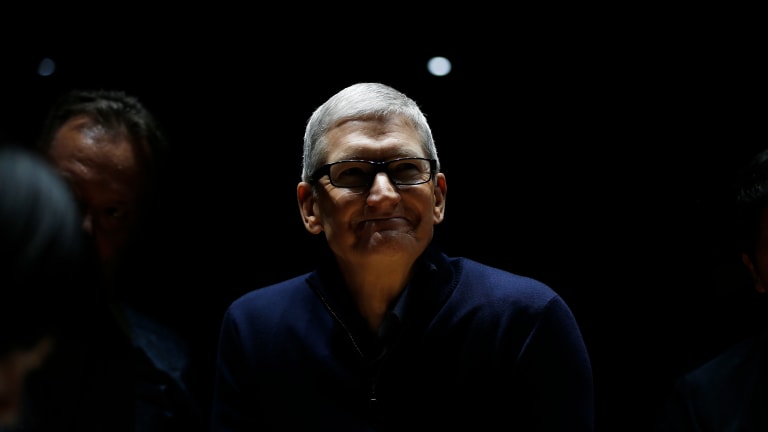 Opening Bell 1.30.19
Under-promise, over-deliver.
Tim Cook put on a clinic in managing expectations. Apple's Q4 earnings were in line with the company's abysmal forecast update last month. Shares rose almost 6% after-hours following the report. Textbook under-promise, over-deliver.
Of course, the company's revised guidance earlier this month sent shares down more than 8%.
The good
Welp, Timmy iPhones wasn't lying about having a really sh*tty holiday season. The employer whose sweatshops are second to none, beat (revised) expectations slightly, with FQ1 revenue of $84.3B. Earnings per share also beat forecasts at $4.18 vs. $4.17.
The bad
A slight top-line beat doesn't look so hot when you consider AAPL fell off from the same period in 2018 ($84.3B vs. $88.29B). This was the first time in more than a decade that both revenue and profit fell in the period beginning in December. For context, you were texting "u up?" on this thing the last time that happened. 
But it gets worse! Apple fanboys and girls held onto their iPhones for longer, lowering mobile phone revs by more than 15% YOY. And China is still a thorn in Cook's side.
Going forward things don't look much better. Apple expects the current quarter will fall short of expectations.
The ugly
All of this comes just a day after news broke that a bug in iPhone's FaceTime allowed callers to eavesdrop on those they were calling before they picked up. To make matters worse, the hardware (and service!) company failed to address the bug until news of it went viral on social media.
IN OTHER NEWS
- PG&E filed for bankruptcy
- Harley Davidson is totally fucked
- Brexit is not going very well
iPhone sales crater 15% in Apple's worst holiday results in a decade, and the forecast looks just as grim [BUSINESS INSIDER]
Sign up to receive The Water Coolest to get daily business news delivered to your inbox every AM.