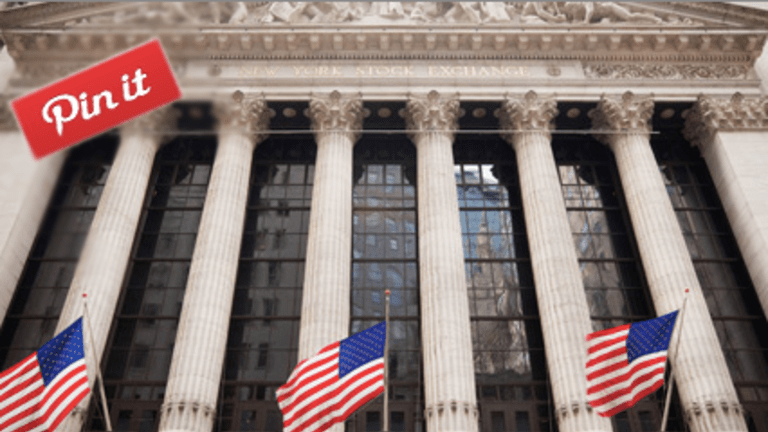 Goldman Sachs And JPM Will Take Your Mom's Favorite Social Media App Public Soon
Pinterest is going with the big guns.
Hey, you guys know Pinterest? It's like Snap's boring older sister who looooves fabric swatches, is not embarrassed to talk about what she just read on Goop and is way better with money than her little brother.
Pinterest, the owner of the image search website known for the food and fashion photos that its users post, has hired Goldman Sachs Group Inc and JPMorgan Chase & Co to lead its initial public offering (IPO) later this year, people familiar with the matter said on Tuesday...Pinterest could raise around $1.5 billion in the IPO, which is likely to come in the first six months of 2019, the sources said, requesting anonymity to discuss the planning arrangements.
That sounds nice. And before you ask, we won't shit all over Pinterest for going public as an exit strategy after taking on way too much venture funding and never turning a profit before seeing its stock price crater when investors realize it never turned a profit. But only because Pinterest seems to be able to turn a marginal profit.
Pinterest's stock will crater when investors realize it has no ability to grow its user base.
Happy 2019, IPO market!
Pinterest taps Goldman Sachs, JPMorgan to lead IPO: sources [Reuters]