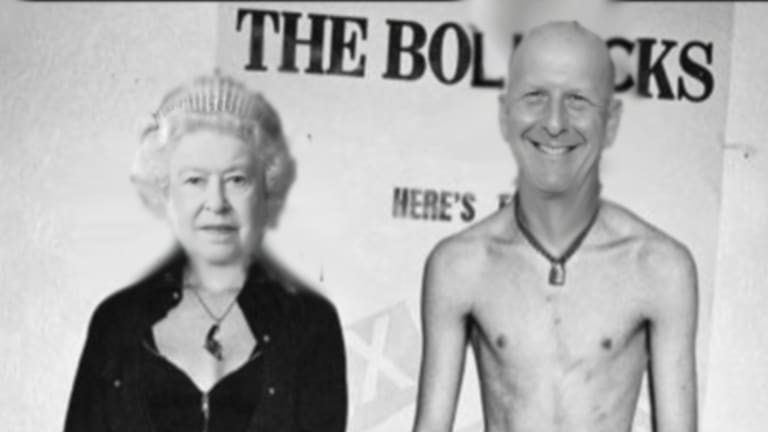 Area DJ Joins Queen Of England In Calling For Resolution To Brexit
Hot new couple alert!
While the US government shutdown grinds into its second month, turning up the fear and chaos throughout the US economy, our toothy cousins across the pond continue to deal with their own even slower-moving self-created stupid political nightmare...
With the clock ticking down to March 29, the date set in law for Britain to leave the European Union, the United Kingdom is in the deepest political crisis in half a century as it grapples with how, or even whether, to exit the European project it joined in 1973.
Brexit, y'all! It be craaaazy.
But while our American leadership is going "The Full Antoinette," Britain's actual Queen has had it up fookin 'ere with this bloody Brexit bollocks:
While Elizabeth, 92, did not mention Brexit explicitly in an annual speech to her local Women's Institute in Norfolk, the monarch said every generation faced "fresh challenges and opportunities."

"As we look for new answers in the modern age, I for one prefer the tried and tested recipes, like speaking well of each other and respecting different points of view; coming together to seek out the common ground; and never losing sight of the bigger picture," the queen said.
Daaaaaamn! Oh no she diiiiidn'!
This actually does count as strong language from the Queen, a true signal to her majesty's government that they better get their shit together and make something happen. For Britons, it is something of a thin eyebrow-raising moment to see the Queen weigh in on politics. It is rare for an austere, reserved monarch to step down from her ivory tower and make waves on broader policy. 
But now we've seen it twice in one day!
Goldman Sachs will invest less in the United Kingdom if there is a difficult or hard Brexit, Chief Executive Officer David Solomon said.
When it rains, it pours.
"Our headcount in the UK over the last couple of years has not gone down but it hasn't gone up either - we have added head count you know on the continent," Solomon told the BBC in Davos.

"But I would say that, over time, if this is resolved in a difficult way or a hard way, it'll have an impact on where we invest and where we put people," he said.
The last time we saw DJ D-Sol this unsubtly full of threatening language was when he warned the middle-aged crowd at one of his early evening Williamsburg EDM gigs that he was about to drop the beat.
Be careful, Theresa May, effete monarchs around the globe are joining forces against you.
Queen sends a Brexit message to UK politicians: end your bickering [Reuters]