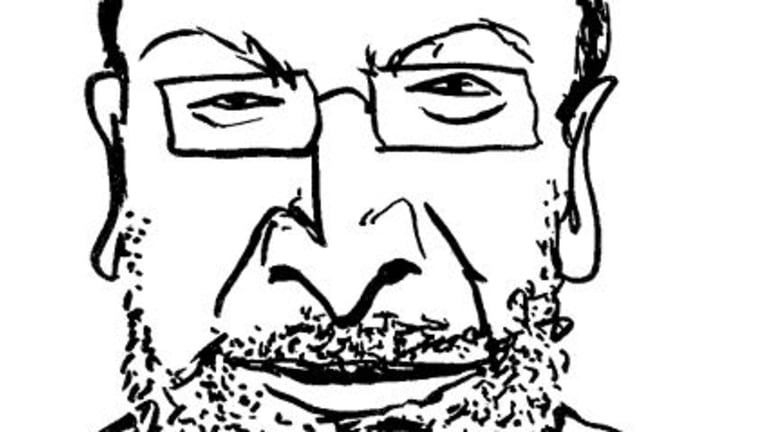 Via His Latest Letter, Seth Klarman Pisses In The Davos Punch
Big Seth out here ruining everybody's week.
Davos is upon us, and even though not "Everyone" is going this year, we still enjoy the spectacle of watching global elites freeze their asses off while telling Andrew Ross Sorkin how important money is to the world.
But this year's Davos is even more exciting than usual. With a US government shutdown, Brexit, and trade wars giving many of the world's powerful billionaires a case of "The Willies." So it is not without some sense of dark glee that we read this...
As business and political leaders arrive in the Swiss Alps for the annual meeting of the World Economic Forum, a surprisingly alarming letter from an influential investor who studiously eschews attention has already emerged as a talking point.

The letter, written by Seth A. Klarman, a billionaire investor known for his sober and meticulous analysis of the investing world, is a huge red flag about global social tensions, rising debt levels and receding American leadership.
The Oracle of Boston just pissed in the frozen punch at Davos 2019. And he took direst aim at one person who is notably absent in the Swiss Alps this year...
Mr. Klarman expressed bafflement at how investors often shrugged off President Trump's Twitter outbursts and the retreating American role in the world during the past year.

"As the post-World War II international order continued to erode, the markets ignored the longer-term implications of a more isolated America, a world increasingly adrift and global leadership up for grabs," he wrote.
Very direct aim...
"There is no way to know how much debt is too much, but America will inevitably reach an inflection point whereupon a suddenly more skeptical debt market will refuse to continue to lend to us at rates we can afford," he wrote. "By the time such a crisis hits, it will likely be too late to get our house in order."
And Warren Buffett's reputational heir would also prefer that Trump cut the bullshit, for the sake of the globe...
"This post-truth moment is quite dangerous," Mr. Klarman wrote. "Imagine an incident that threatens national security. Will Americans see eye to eye on the seriousness of the threat? If our leaders are truth-challenged, will Americans believe the official explanation of the threat and the wisdom of the proposed response? Should they?"
What a coincidence that Andrew Ross Sorkin would get his hands on a letter like this on the first day of a Trump-free Davos...what a coincidence indeed.
Chilling Davos: A Bleak Warning on Global Division and Debt [NYT]