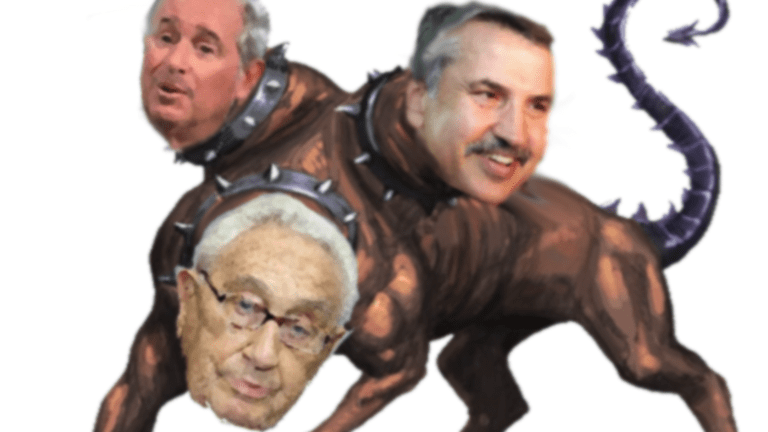 Here Are Twenty Words Put Together For The Express Purpose Of Making You Want To Give Up Entirely On Today
We didn't know that they had Mad Libs in Hell.
We're not even going to comment on this, we're just going to let this one item from today's Politico Morning Money Speak for itself...
HAPPENING TODAY — Henry Kissinger, Tom Friedman and Steve Schwarzman will keynote a full-day conference at MIT about the future of artificial intelligence in an event that is part of a celebration of MIT's new Schwarzman College of Computing, established with a $350 million donation from Schwarzman, a close Trump ally and major GOP donor.
Congratulations to the one person who - we assume has to exist - is erotically turned on by this, and apologies to literally everyone else.