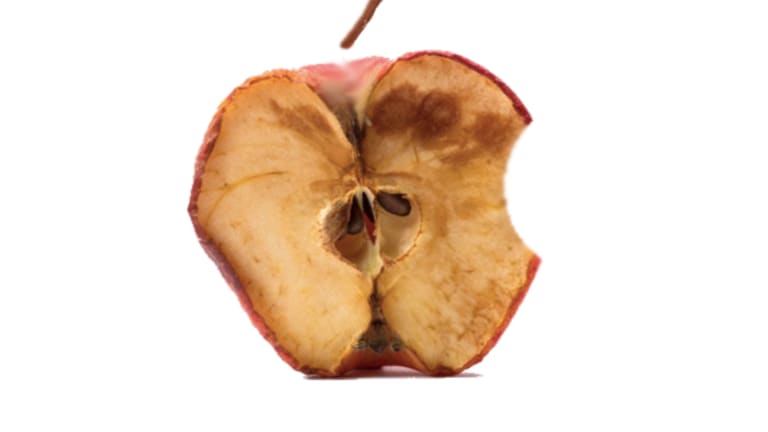 SEC Says Guy Who Was Being Paid To Keep Apple Employees From Insider Trading Apple Stock Had Sweet Side Gig Insider Trading Apple Stock
Gene Levoff allegedly took a "Think Different" approach to his day job.
Sometimes you can hear the SEC giggling.
The Securities and Exchange Commission on Wednesday filed a lawsuit against a former high-ranking Apple Inc. employee who allegedly used inside information to trade the stock ahead of earnings announcements.

According to the SEC, Gene Levoff on three occasions used his position as corporate secretary to either profit, or avoid losses, of $382,000.
Apple's former senior director of corporate law getting nabbed for insider trading of Apple's stock is some pretty solid stupid crime fun, but we haven't even shared the best part. 
Levoff was responsible for Apple's compliance with securities laws, including providing legal advice in connection with Apple's SEC filings and financial reporting, and for managing Apple's corporate subsidiary structure, the agency said.
If you're someone smart enough to be a senior lawyer and a corporate secretary at the largest consumer brand in the history of humankind, it stands to reason that you'd be smart enough to be subtle about trading your own stock on insider information...right?
In one case, Levoff sold some $10 million worth of Apple stock before earnings that came out on July 21, 2015, saving some $345,000 ahead of news that resulted in a 4% loss in Apple's stock.
Sorry, we're finding it hard to type while giving a standing ovation and wiping a tear of pure bliss from our eyes.
Former high-ranking Apple employee charged by SEC with insider trading [MarketWatch]