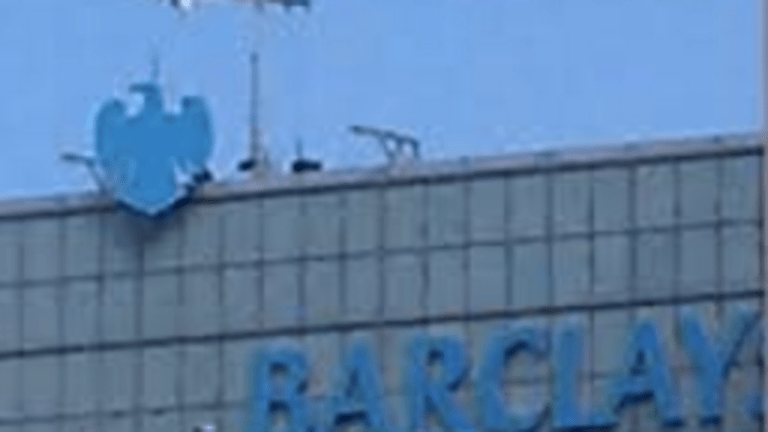 Barclays To Do A Lot Of Stuff, Not Sure How Much Of Each Thing To Do
It sure sounded good in a press release, though.
Barclays' stirring comeback continues: A £1.4 billion profit after 2017's nearly £2 billion loss! Doubling its dividends! Buybacks for everyone! You get a buyback and you get a buyback and you get a buyback! Take that, Edward Bramson.
Handing back capital to shareholders is a good way to undermine critics and Barclays's stock rose more than 3% in early trading…. By doubling its dividend, Barclays is handing £1.1 billion ($1.4 billion) back to shareholders.
Jes Staley & co. are hoping that, when proxy time comes, that's all they'll remember. Because when you read into the details, well, actually, there aren't any.
The only problem with the buyback plan is that investors have been left hanging: They don't know how big it will be or when it will come…. The bank suggested that it could generate enough capital in 2019 to increase its next dividend and have as much as £2.5 billion left over to cover lending growth and buybacks. However, it also cited analyst expectations for buybacks in 2019 of only £500 million.
And that's not the only question mark hanging over the proceedings.
"In the fourth quarter, we took a special impairment charge of £150 million, given the uncertainty around Brexit. We think that was a prudent and proper thing to do," Jes Staley, chief executive officer of Barclays, told CNBC Thursday.

"There is a lot of uncertainty out there. What is important for Barclays is we are a British bank and we are staying committed to the U.K."
Barclays swings back to profit in 2018, sets aside nearly $200 million for Brexit [CNBC]
Barclays Bats Off Activist With Buyback [WSJ]