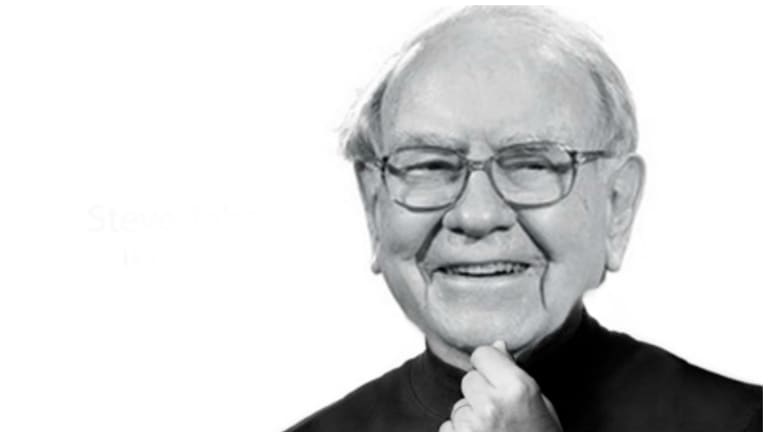 Someone Other Than Warren Buffett Sold Some Of Berkshire Apple Shares To Someone Other Than Warren Buffett
Who in the town of Omaha has lost iFaith?
Warren Buffett didn't start Berkshire Hathaway's Apple-buying spree. He also didn't end it. Berkshire sold a tiny piece of its truly mind-blowing $40 billion stake in the iCompany, a little less than three million shares. Lest you think this is a pronouncement from the Oracle of Omaha himself that the time has come, after Apple shares dropped 30%, to do some hedging, allow him to disabuse you.
"One of the managers other than Warren had a position in Apple and sold part of it in order to make an unrelated purchase," Buffett's assistant Debbie Bosanek said in an email. "None of the shares under Warren's direction have ever been sold."
Was Todd Combs looking for some more fintech spending money? Did Ted Wechsler do, uh, whatever it is Ted Wechsler does? Who knows? What we do know is that Buffett didn't just buy them from whoever sold them, and that there are a few things whoever sold them might have bought with those few hundred million iBucks.
Berkshire Hathaway Inc… added positions in Canada's Suncor Energy Inc and software company Red Hat Inc…. Most other changes in Berkshire's stock portfolio were relatively smaller, though it boosted its stake in JPMorgan Chase & Co 41 percent to 50.1 million shares, worth $4.9 billion.

Combs is a director at JPMorgan… Berkshire also confirmed its new, $261 million stake in StoneCo Ltd, a Brazilian credit card processor that went public in October.
One thing they definitely didn't buy any more of its Oracle: Four months of looking into Larry Ellison's weirdly-browed eyes was enough even for a long-term investor like Buffett (or Combs or Wechsler or whoever).


Berkshire also appeared to have shed a $2.13 billion stake in database software company Oracle Corp after having first disclosed it in November. It is rare for Berkshire, which owns some stocks for decades, to unwind an investment so fast.
Berkshire trims Apple stake, adds Suncor and Red Hat, exits Oracle [Reuters]