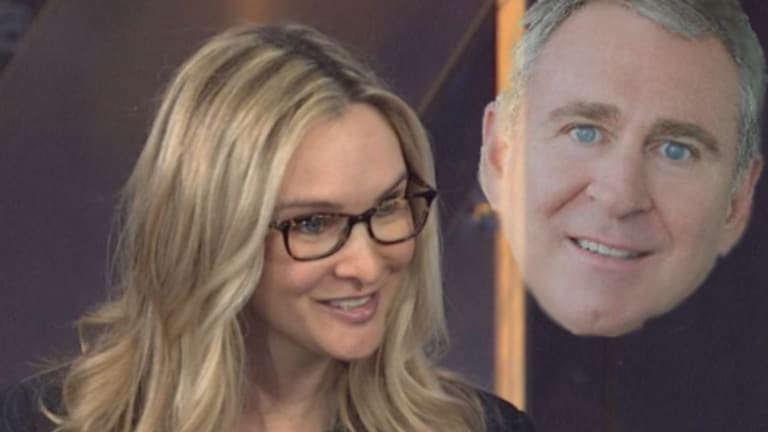 Ken Griffin Is Now Poaching Talent From Itself
Samantha Greenberg dumping her own fund to join Citadel as hedge fund landscape remains totally healthy and normal.
Well, here's a fun insight into how well things are going in Hedge Fundland:
Samantha Greenberg is closing her hedge fund, Margate Capital, to join Citadel. Ms. Greenberg specializes in investing in the technology, internet and media and consumer sectors. She previously was a partner at Paulson & Co.
Cool hellscape, bros.
In March, she is expected to join Ashler Capital, a unit of billionaire Ken Griffin's hedge-fund giant Citadel, as a portfolio manager. She may bring members of her current team with her, people familiar with the situation said.

Ms. Greenberg, 43, saw merit in joining a large firm that would provide access to more capital, quantitative technology and risk management tools, one of the people said. Ms. Greenberg had been growing her New York-based firm, Margate, since launching in 2016, one of the people said. But Citadel's size, at $28 billion, far outpaces it. Her firm currently manages about $215 million.
We are going to go out on a limb and guess that it took some hard work, luck and a buffet of bullshit for Greenberg to get to the point where she was managing her own nine-figure fund, so what the fuck? Apparently, she wasn't even currently suffering from any kind of Ackmania:
Margate was up about 3.2% this year through January, according to the document, trailing other funds which rose about 5.5%, per HFR, and the S&P 500, which gained 8%. Margate gained about 8.5% in 2017, its first full year of operation.
Whitney Tilson has been a pretty clear voice for bold name former hedgies who simply fucking hated running their own hedge fund.  Aside from the shitty fee environment and robots fucking with everyone's portfolio, the logistics of running a business are universally sucky and might not translate well from the skills a trader brings to the table. With Ken Griffin handing out compensation packages that make people blush, it's not hard to understand why someone would decide to let someone else handle all the bullshit and let her get back to basics.
Ken Griffin has turned Citadel into such a machine that he can offer people deals that are essentially "Eat what you kill...as a five-course meal prepared by a culinary superstar, with an amuse-bouche" and then still turn around and make $870 million for himself. He's stealing whole teams from funds of all sizes [*cough* De Shaw *cough*[ It's impressive in a very Darth Vader sort of way, especially in an industry that seems very much on fire.
In fact, we wish we had a fun, snarky way to characterize just how garbage-y things are for hedge funds right now. Something we could just drop in and leave in lieu of some douchey kicker...
Hedge-Fund Giant Citadel Hires Manager Away From Her Own Fund [WSJ]