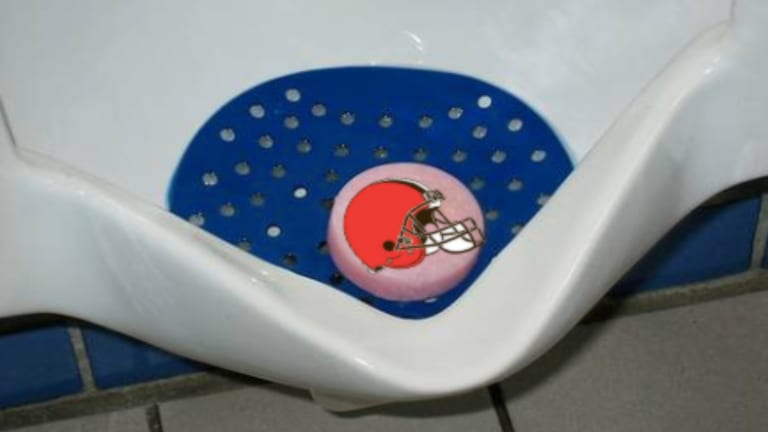 Browns Ownership Still Operating Like It Owns An 0-16 Team
The Haslems gonna Haslem.
The story dropped on January 24, the Thursday after the NFL's conference championship games, right before Super Bowl hype was really about to ramp up – such as it was, anyway, in a year where the interest in the league's crown jewel continued to wane. If you're in football, not competing for the championship, and you have to have some unflattering media coverage, there aren't a lot of better times to face it, because unless your thing has some relation to the Super Bowl, the news cycle is pretty much guaranteed to spin away from you.
Everyone involved with the Cleveland Browns should have considered themselves lucky that if ESPN was going to publish a deep dive into their organizational dysfunction, this was when it happened. At the time, as well reported as the story was by Seth Wickersham, it wasn't as if the story made a huge splash. It was, after all, a piece about the Browns being messed up. Even if we didn't have all the details, we all kind of already knew. The team that hasn't had a winning record since 2007 and hasn't been to the playoffs since 2002… has problems. Unless you're interested in the Browns to begin with, that's not really a must-click.
Jimmy and Dee Haslam had their chance to get their side of the story into the ESPN piece, but declined to be interviewed and wound up coming across as touchy, micromanaging, and prone to making bad decisions as a result of not fully considering unintended consequences. On Wednesday, the company Jimmy Haslam runs, the rest stop chain Pilot Flying J, cut short its four-year advertising deal with ESPN.
Touchy? Absolutely. Micromanaging? For sure. A bad decision as a result of not fully considering unintended consequence? You bet! Three weeks after the unflattering story, Haslam decided to give the world, unencumbered by an upcoming Super Bowl, good reason to read up about him and his operation. It's this kind of sharp management that has gotten the Browns where they are today.
Hey everybody, we're super upset about this extremely thorough story about how terrible we are! We're so upset that we're pulling our ads from ESPN, a thing you totally noticed we'd had before! Definitely don't type "Cleveland Browns ESPN" into Google and see what the heck we're talking about!
In the most minimal of ways, this is a smart decision, because Pilot Flying J should not be advertising on ESPN to begin with. This is a company whose business model is that there are long stretches of road in America that people drive on, and those people need to put gasoline in their vehicles and use the bathroom, and maybe they'd like a sandwich or a hat while they're at it. Their entire advertising budget could be series of billboards that said "ILOT 3 MILES AHEAD – YOU BRING THE P" or "FLYING J, NOW WITH LESS FRAUD," it would be a lot more impactful than sponsoring some college football.
If those do become actual Pilot Flying J taglines, it won't be a new low for Haslam as far as taking advice on how to run his business. We're still talking about the guy who drafted Johnny Manziel because a homeless man told him to do it. How is this person a billionaire?