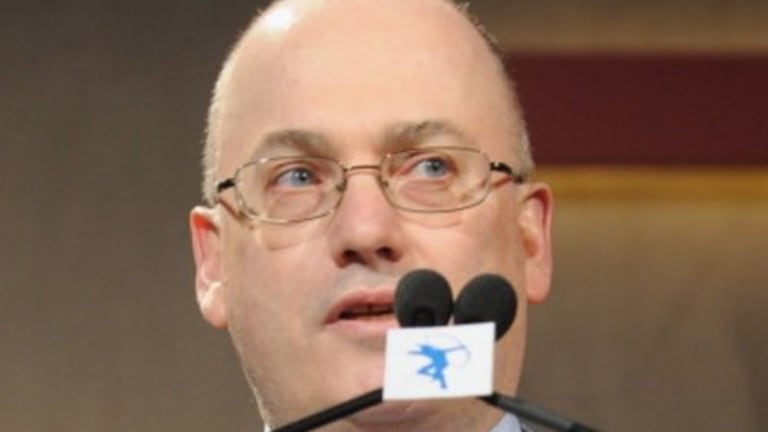 You Can Now Have Two Steve Cohen Apartments For Less Than The Original Price Of One
If someone would take these goddamned things off his hands at one fell swoop, the Big Guy would be super-appreciative.
It's safe to say that when Steve Cohen dropped $23.4 million on a temporary triplex in the West Village in 2013, he did not expect to be competing with himself on the high-end Manhattan real-estate market six years later. After all, the new digs at The Abingdon—conveniently nearby the run-down retail building he'd just bought and planned to demolish for a New York City residence befitting of his magnificence—rendered his former Big Apple pied-a-terre in Midtown East superfluous. And, who, after all, wouldn't be lining up to spend $115 million on 9,000 square feet overlooking a Home Depot on Third Avenue?
The answer, as we learned, is everyone on Earth. Same is true for the same place at $98 million, $82 million, $79 million, $72 million, $67.5 million, $57.5 million and (so far) $45 million. This saga has gone on for so long that Cohen has managed to get his comically grotesque 20,000-square-foot Perry Street palace—complete with adjoining six-story multi-family townhouse for the Cohen children—through the labyrinth and Byzantine New York approvals process before selling the damned thing, and it's now close enough to completion that he's forced to have two eight-figure Manhattan apartments on the market at the same time.
On Monday, Mr. Cohen's three-story condo at The Abingdon, a Georgian pre-war building in the West Village, hit the market asking $33.5 million. The lavish apartment, which features a white Carrara marble staircase and a master suite larger than the average Manhattan rental apartment, is the second mega-condo the hedge fund manager has listed in the past month….

The main entertaining floor has 12.5-foot ceilings, a gallery hall, library and double-corner great room…. The apartment also has a private courtyard, a guest suite and its own gym.
Assuming either of them ever sell before Cohen dies of a real-estate rage stroke, which goes first?
Billionaire Steve Cohen Lists Second NYC Mega-Condo in a Month [Mansion Global]