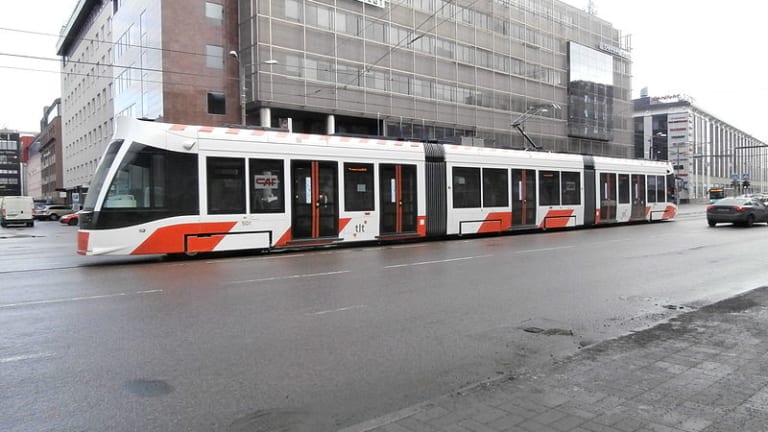 Danske Bank Less And Less A Bank, More And More A Repository For Subpoenas
The SEC's getting in just as Danske's getting out—of Estonia.
Once an office-building sized washing machine for dirty Russian money, Danske Bank is increasingly in the business of sending potentially incriminating documents off to prosecutors and regulators foreign and domestic. It's been filling requests from two U.S. Cabinet departments and the Federal Reserve, regulators in Estonia, Denmark and the U.K., and the Tribunal de Grande Instance de Paris. And, now, the SEC.
Danske Bank said in a statement Thursday that it has received an inquiry from the U.S. Securities and Exchange Commission, which is carrying out an investigation. The bank said this was is in addition to the dialogue it is in with the U.S. Justice Department over a criminal probe into possible money laundering….

"We have no information about when the investigations conducted by [the] DOJ and [the] SEC are expected to be completed, nor do we know what the outcome of these will be," Danske interim chief executive Jesper Nielsen said.
No doubt it gets easier and easier to respond to these inquiries: Just change the name of the regulator at the top of the cover letter and hit "copy" on the Xerox machine again. Still, it must take some significant amount of time. Luckily, Danske Bank has some, since it's not doing any banking in Estonia—or any neighboring country, just to be safe—anymore.
Regulators in Estonia have ordered Danske Bank to leave the country within eight months, arguing that the Danish bank's $230 billion money-laundering scandal had tarnished the reputation of Estonia's financial market… Additionally, Danske, the largest lender in Denmark, said it would stop offering banking services in Russia, Latvia and Lithuania as part of a previously announced move to focus on its core Nordic market….

"We are sorry to be leaving Estonia against this background," the bank said, "but we understand the severity with which the Estonian F.S.A. looks at this case, and we will close down our remaining activities as requested. We will continue our cooperation with the Estonian and other relevant authorities."
SEC Joins List of Authorities Probing Money Laundering at Danske Bank [WSJ]
Estonia Orders Danske Bank Out After Money-Laundering Scandal [NYT]