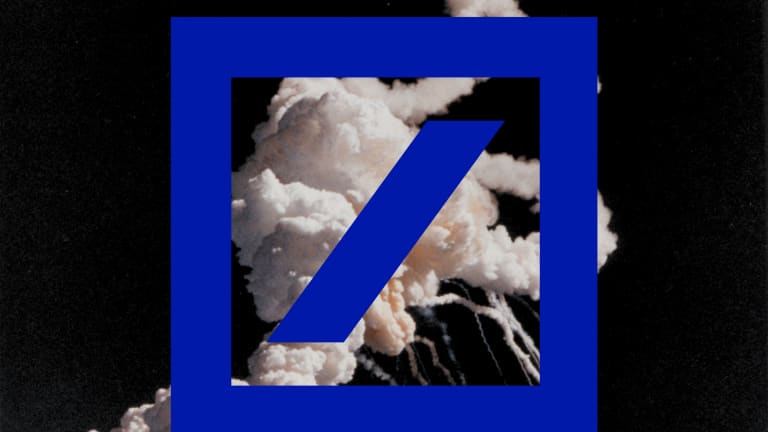 Deutsche Bank Turns In Disappointing Results For One Its Few Remaining Quarters
Christian Sewing now contemplating just running the whole show out of some WeWorks.
Hey! What a quarter for the big banks!!! It's hard not to get psyched looking at all this green in SiFi land. Let's just frame this one and get back to work!
What do you mean there's one left to report? Who?
Oh no, please don't say it's...
Deutsche Bank AG shrank for an eighth straight quarter in the final months of last year, leading Chief Executive Officer Christian Sewing to pledge yet more cost cuts as he seeks to persuade investors his turnaround plan can produce sustainable profits.
Schieße.
No, please Deutsche Bank, please come kill our vibe...
In a period that was overshadowed by market gyrations and images of police raiding the bank's headquarters in November, revenue fell 2.4 percent, led by a slump in the key fixed-income trading business that did worse than peers. Sewing said the bank would return to "controlled" growth, a promise that eluded his predecessor, and said if revenue keeps disappointing, he'll find more savings.
How? Where?...Who?
Sewing has been handling Deutsche's spending and labor like Thanos handles a crowd. His cutting back has been almost gallingly severe, even for a German. And they invented nihilism. What else can he possibly target for obsolescence?
The prolonged revenue contraction is adding pressure on the CEO and Chairman Paul Achleitner to explore alternative fixes for Germany's largest lender. Sewing, who only took over last year, has pleaded for patience with his strategy of expense controls and a scaled-back investment bank, but government is worried he may not succeed before the next economic slowdown.
Oh. So everything? He can justify slashing literally anything?
And then there's that whole forced merger situation...
Top executives believe they may not be able to avoid a radical solution such as a government-brokered merger with Commerzbank AG unless they can show improvement this quarter, people familiar with their thinking have told Bloomberg.
Mergers are never so easy though. If only there was a sign to show us that this deal has any chance of happening...
Billionaire Stephen Feinberg's Cerberus Capital Management, which owns large stakes in both lenders, wouldn't stand in the way of a deal, people familiar with the matter have said.
Congrats on your engagement, Deutsche Bank.
Deutsche Bank's Slump Deepens as Trading Hit Hurts Revenue [Bloomberg]