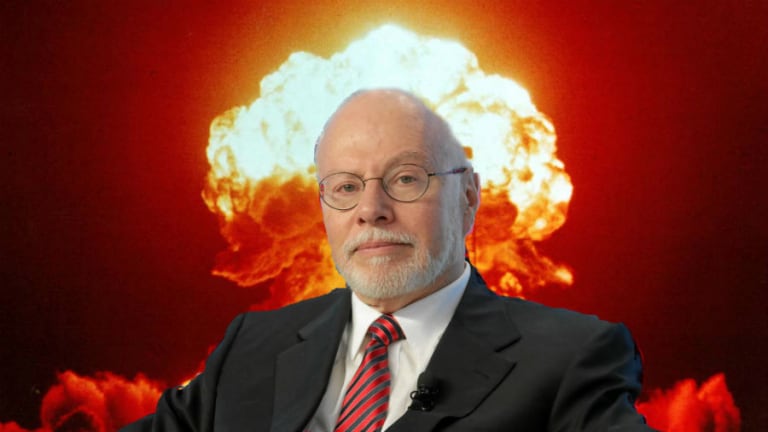 Paul Singer Declares War On China
It starts with an uneasy alliance with some unfortunately entrenched Portuguese.
There are many unkind things one could say about Energias de Portugal. Here's a few of them.
Nevertheless, EDP's unwieldy governance looks culpable for the company's undervaluation and vulnerability to cheap bids. The board has 21 members, nine of whom have been there seven years or more. Chief Executive Officer Antonio Mexia has been there nearly 13 years. This doesn't appear conducive to rapid change. The board now needs to explain why it isn't already implementing Elliott's ideas.
You might think, given the way that paragraph ends, that this comes from a scathing letter from our old friend Paul Singer. But no: These flaws are here elucidated by Bloomberg's Chris Hughes, who notes that Elliott's own letter outlining those ideas is conspicuously lacking in "criticism of management."
Whether it's his newfound niceness or his history of disappointment in Europe, Singer has decided not to rake EDP over the coals. (Well, he does say it should sell some stuff to expand its renewables business and pay more dividends, but he does it in the nicest possible way.) Instead, Singer has taken a page from his frenemy President Trump and taken his ire out on the Chinese.
Armed with a 3 percent interest in Portuguese utility Energias de Portugal SA, the hedge fund has written to the board to oppose the 9.1 billion euro ($10.3 billion) takeover proposal from China Three Gorges Corp. Elliott has outlined a defense strategy that would have been better coming from EDP itself, and other shareholders can be grateful….

The bid price is plainly cheeky. In addition, Elliott argues that staying invested under Three Gorges control would be unattractive regardless, as the Beijing-based owner would have to sell good assets to secure an array of regulatory approvals…. Elliott's arguments sound persuasive. But the reality is that Three Gorges's sizeable holding means China holds sway. Maybe Elliott is agitating in the hope of pressurizing Three Gorges to make a higher bid. But it would normally ask directly for that. Its best hope is that China judges that there are just too many obstacles to regulatory approval and decides to become a silent supporter of the activist assault.
Elliott Tilts at a Chinese Windmill [Bloomberg via WaPo]