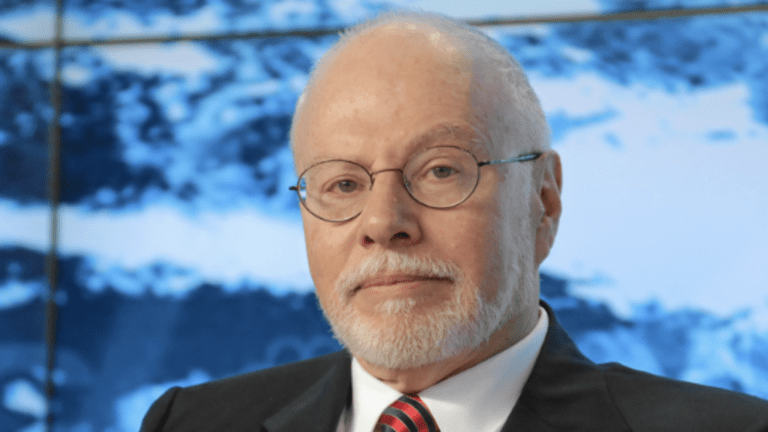 Paul Singer Taking New Kinder, Gentler Thing To A Whole New Level
Insults and intransigence brushed off without a response in kind? What is going on?
Pernod Ricard CEO Alexandre Ricard used his company's new record-high stock price last week to take a couple of veiled potshots at Paul Singer. The Elliott chief, who owns a 2.5% stake in the drinks giant, is not at all impressed by Pernod's operating margins and thinks a half-billion euros in cuts will do the trick, barring an outright sale. Well, Ricard isn't particularly impressed with those suggestions.
"The business is going in the right direction," Mr. Ricard, the grandson of the company's founder, said in a recent interview at Pernod's Paris headquarters. "I'm never satisfied but yes I'm happy…."

His first priority after becoming CEO was to return Pernod to growth, rather than zero in on margins, and he stands by moves such as spending over budget on the Chivas brand in China and India to halt years of underperformance in those markets.

Mr. Ricard says he's "not a zero-base budgeting guy," referring to the practice that requires managers to start from a budget of zero and justify all costs.

"I know how to do it," he said. "It's easy. I don't think it's inspiring…."

"I'm happy to listen to investors," Mr. Ricard said. "It doesn't mean I agree with them but there might be some good ideas."
Now, those are some fighting words, the kind of blanket dismissal that tends to make Paul Singer quite angry. Let the surrender monkey have it!
However, it isn't clear if these moves will quell Elliott, which declined to comment Thursday.
Uh, OK, I know we're dealing with a kinder, gentler Paul Singer, but, really? Nothing? Wait: There's a statement from Friday. Oh, boy, I'll bet our boy used those extra hours to craft some really cutting remarks.
It also reflected a first small step in starting to address the Company's shortcomings in operational efficiency. However, the financial objectives of the newly announced plan could be more ambitious…. The steps proposed also lack specificity and clarity…. In addition, necessary enhancements to the Company's board and corporate governance have yet to be addressed.

Elliott trusts that Pernod's management will continue to engage in a mutually constructive dialogue to deliver much needed additional improvements while capturing the strong growth of the Company's underlying markets.
And that's… it. I mean, sure, there's some pushback there, but it really feels like Elliott's just going through the motions. What gives? Other than not wanting to declare war against another sovereign country in furtherance of a doomed effort?
The government in Paris weighed in, warning sternly about "short-term" agitators at national champions….

Not much here fits the radical activist template. Sell Pernod-Ricard? To whom exactly? The probable antitrust obstacles in attempting to bash it together with Diageo Plc or LVMH SE look insurmountable. And trying to argue that Pernod is a lackluster performer and victim of a cosseted board doesn't entirely work either. The stock has risen 83 percent in five years, versus a 62 percent gain for Diageo….

Elliott isn't being especially pushy…. In a roundabout way, Elliott and Pernod's executive management team may find their interests aligned. A refreshed board might give the CEO Ricard more freedom to tackle spending and finally turn the page on the 2008 acquisition of Absolut….

As for Singer, he could do with an easy win in Europe that doesn't involve a protracted, politically-charged struggle…. The fund could very well sell its stake tomorrow and declare a win for its clients; making money is often better than making trouble.
Pernod Gets the Gentle Treatment From New York Hedge Fund [Bloomberg]
Pernod Hits Back at Activist Elliott as Stock Hits Record High [WSJ]
Elliott Statement on Pernod Ricard [press release]