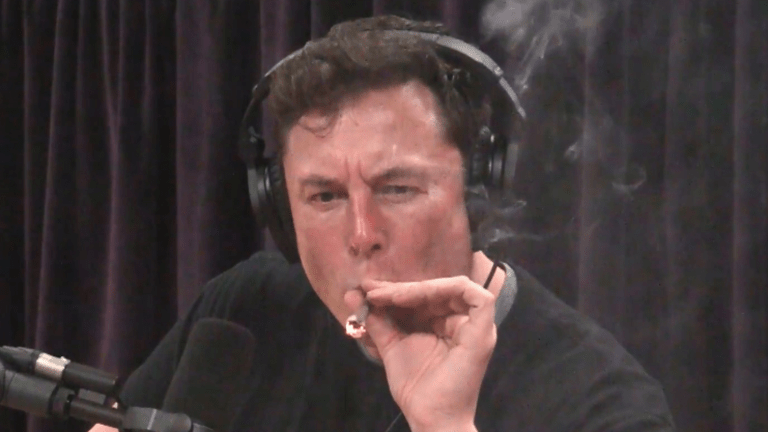 Lonely Boy Touches Hot Stove...Again
Elon Musk is an addict and Tesla needs to intervene.
The bottomless hole of need inside Elon Musk can no longer be ignored by the SEC.
As we recently discussed, it is now clear that everyone's favorite Bond villain come to life is addicted to provoking regulators on Twitter in an almost adolescent need to create drama and get attention. This lack of self-control is something that has been perceived as cute and tolerable to Musk's acolytes who view him with borderline messianic awe, but the SEC is finally making it clear that it has a very different take on Elon's behavior.
Per CNBC:
Shares of Tesla fell Tuesday after the Securities and Exchange Commission asked a judge to hold Elon Musk in contempt for violating its settlement deal.

The stock was down roughly 1.5 percent in early trading after sliding 5 percent in after-hours trading.

The SEC cited an "inaccurate" February 19 tweet about production, Bloomberg first reported. On that date, Elon Musk tweeted — then revised — projections for full-year Tesla manufacturing numbers.
This is the kind of thing that would prompt most adult CEOs to sit down and shut up for a moment. But not our Elon:
Wow. This is a dumb thing to do. Regardless of whether Elon's correct or not, he is the CEO of a $51 billion publicly-traded company. At some point, the people holding the shares are going to have to make it clear that Elon needs to stop making everything about him and at least pretend that he can differentiate between the two. The tweeting, the podcasts, the space shit, it's all part of the schtick that makes Elon "Elon" but it's also all a dumb distraction from making cars, which Tesla is still not...doing enough.
This has become a slow-moving disaster. Elon is like one of those people on the tv show "Intervention" who lives in his parent's shed huffing paint and drinking antifreeze because it "makes me feel like I'm walking on Mars." But in Elon's case, the addiction is to attention and the drug is Twitter. He cannot fucking stop himself...
Tesla needs to intervene. Unlike most companies, Tesla is symbiotic with its CEO, so it incumbent on the people with some power over there to get Elon healthy so everyone can survive. It's time to rent a hotel room, fill it with Elon's closest friends and have themselves an intervention. Take away the Twitter, take away Joe Rogan's contact info and make him choose between cars and space for one year. 
It probably won't work, but at least an attempt will have been made, and that's at least something.