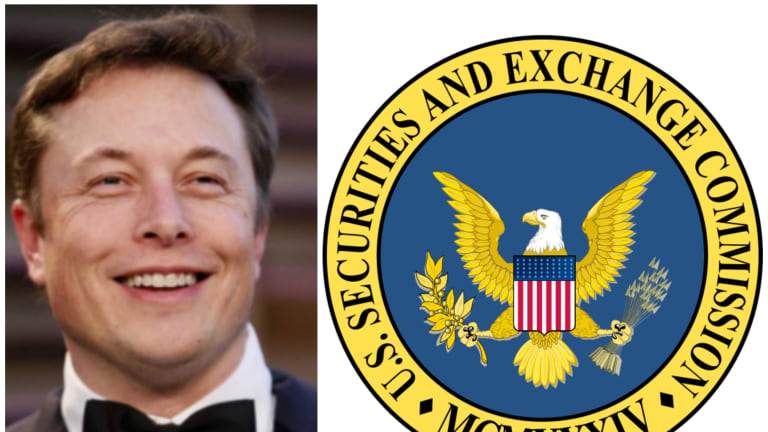 Elon Musk Is Clearly Still Struggling With His Addiction To Doing Bad Tweets
The Tesla board can only help someone if he wants to help himself.
Remember when we spent all that time at the end of summer freaking out over Elon Musk's bad tweets? And then the SEC read the tweets? And then Elon had to give up one of his titles and hire himself a babysitter? And then he tried to pick a babysitter who would let him do what he wants? And then he got a babysitter and we all pretended that he learned his lesson?
Well, funny thing:
Yeah, so, #ElonAintLearnedShit.
Elon cannot help himself. This is the bottomless black hole of need inside the man. Tesla's production situation hasn't changed so much as the painful yearning for attention has welled up inside the guy who has become Tesla. At this point, tweeting about his car company at all is not bright. Using numbers in a tweet about Tesla is legit dumb, and being imprecise with those numbers is so fucking stupid that it makes us realize we will never be done with Elon Musk creating media circuses around his bad Tesla tweets, and it will keep Tesla under the watchful eye of a broken SEC.
And we're apparently not the only ones who realized this...
Tesla said Wednesday that its general counsel was leaving the automaker after just two months on the job, the second unexpected, high-level departure in the last month.

The official, Dane Butswinkas, was a Washington trial lawyer who represented the company's chief executive, Elon Musk, when he was sued by the Securities and Exchange Commission last year. The company said he had decided to return to his law firm.
Good call, bro.