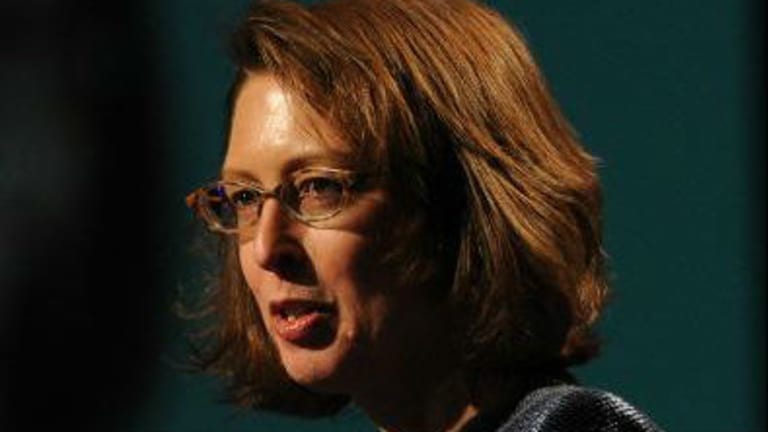 Fidelity Has New, Questionably Legal Solution To Its Mutual Fund Problem
What announced expense ratios can't do, perhaps a mysterious and hidden fee will.
This week, longtime Fidelity Investments bête noire Jack Bogle gave his longtime punching bag a posthumous kick in the groin, slashing fees on exchange-traded funds with $176 billion worth of assets. Earlier such moves forced Fido to unveil a group of literally free mutual funds, which explains with Abigail Johnson & co. are saying things like "unsustainable economics" and "broken business model" and trying their hand at administration and bitcoins and anything that's not mutual funds.
Still, with $2.6 trillion in mutual fund assets, it's pretty hard to just ignore the underlying problems even while trying to diversify. So, having pioneered free mutual funds, Fidelity is now pioneering something called an "infrastructure fee."
The annual charge, which Fidelity calls an infrastructure fee, is aimed at companies selling shares on the asset manager's fund platform…. By marking the charge as an infrastructure fee, the fund firms may be able to avoid disclosing it to investors.

Fund companies that decline to pay the amount will "be subject to a very limited relationship" with the company, the document says. Funds can either pay the fee themselves or push the cost onto investors in the mutual fund….

"We receive a fee from some of those mutual-fund companies to compensate us for maintaining the infrastructure that is needed to make those funds available," Mr. Loporchio said, citing "systems and processes for record-keeping, trading and settlement, making available regulatory and other communications, and providing customer support online and through phone representatives. It is costly to maintain this kind of infrastructure and Fidelity is entitled to be compensated for those costs."
It's also the kind of thing that gets the attention of regulators.
The Labor Department is investigating Fidelity Investments over an obscure and confidential fee it imposes on some mutual funds, according to a person familiar with the inquiry….

The issue with the fee is whether it is adequately disclosed to investors and to plan sponsors overseeing retirement accounts, securities lawyers said. Fidelity's insistence on confidentiality about the amounts funds pay in infrastructure fees suggests investors who ultimately foot these bills may not be apprised of them.
Government Probes Fidelity Over Obscure Mutual-Fund Fees [WSJ]
Vanguard Ups the Ante in an ETF Race to Zero [WSJ]