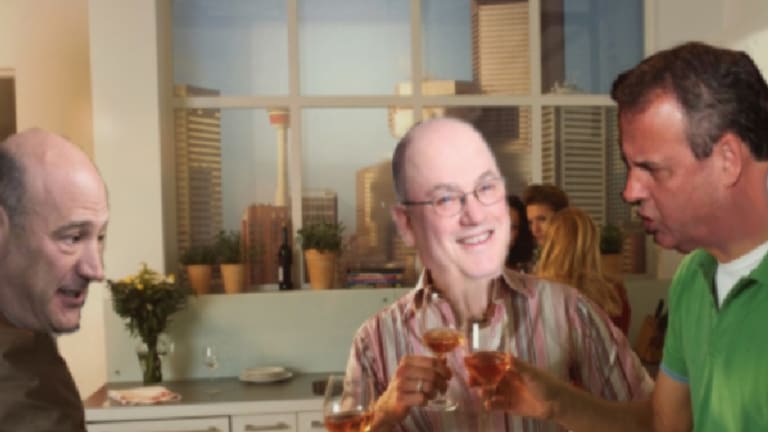 Steve Cohen Interviewed Chris Christie In His Living Room While Gary Cohn Watched
We've had this dream...it got weird.
We can't make this up.
Steve Cohen, sitting in an armchair in the living room of his 51st-floor Midtown Manhattan apartment Tuesday night, had a couple questions for Chris Christie, the candidate he supported for president in the 2016 race.

"Who do you think the Democrat nominee is going to be?" Cohen, founder of Point 72 Asset Management, asked the former New Jersey governor about the 2020 field. Christie, a Republican, dropped early from the party's primary race after winning just 7 percent of the vote in New Hampshire.
For the content of what Christie said, click through to Bloomberg, but we can give you a quick recap that Chris thinks the two black candidates are "articulate," Biden is a crazy old dude and Klobuchar isn't electable because she's confrontational and shitty to staff. So, yeah, he nailed it.
But it's who was listening to the two, and their poor chairs, that really tickles our chuckle bone:
Former Goldman Sachs Group Inc. President Gary Cohn and K.T. McFarland, who both were officials in the administration of President Donald Trump, attended the event held in the apartment where Cohen hosted a fundraiser for Christie during his 2016 presidential bid.
Gary Cohn sitting in Steve Cohen's living room watching Chris Christie handicap Democrats? Were Leon Cooperman and Ken Langone too busy shampooing their "hair?" 
Christie Handicaps the Field of Democratic Presidential Hopefuls [Bloomberg]