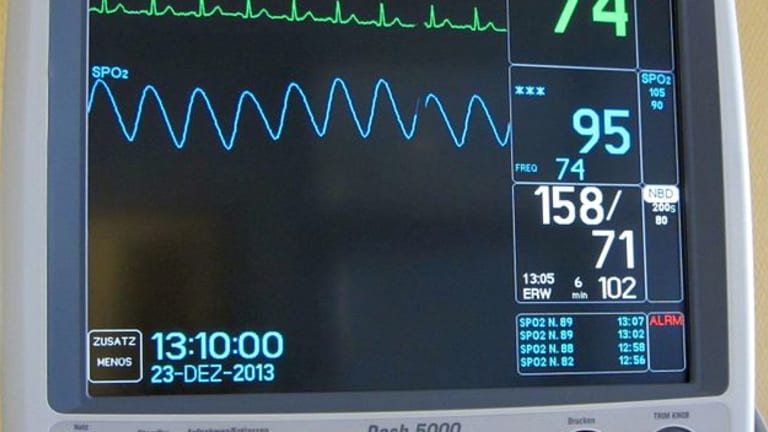 New GE CEO Has Fixed Everything
With a little help from some old friends.
When Danaher Corp. CEO Larry Culp took the top job at GE last year, he knew he had to work fast to turn around the rapidly fading giant conglomerate. Luckily, he already had a plan in hand, having approached GE while still at Danaher about the former selling the latter one of its fastest-growing businesses, and wouldn't you know:
General Electric Co. agreed to sell its biotechnology business to Danaher Corp. for $21 billion in cash, selling one of the embattled company's fastest-growing businesses while accelerating its efforts to pay down debt that has worried investors….

"This gets us a little closer to a place where we aren't spending so much of our agenda tending to the balance sheet," Mr. Culp said in an interview Monday. "We get to have a different conversation with the health-care team."
That conversation will not include previous plans to just spin off the whole of GE's healthcare business in an IPO, at least for now, both because Culp just retired a fifth of GE's debt at a stroke but also because some serious though has to be put into what GE Healthcare is worth without its exceedingly profitable biopharmaceutical arm.
"We are focused on completing the carve out [of the biopharma business] — which is 15 percent of the $20 billion health-care segment — and focused on managing the remaining core business," the GE chairman and CEO told CNBC's Morgan Brennan.

"An IPO [for GE Healthcare] in 2019 looks unlikely at this point," Culp added.
Plus, you know, there are appearances to keep up.
The deal will allow GE to "play a little more offense" in restructuring itself and as it considers other moves, he added. "So folks don't look at us like a desperate seller," he said. "We are on better footing."
GE to Sell Its Biotech Business to Danaher for $21 Billion [WSJ]
GE Healthcare IPO this year 'looks unlikely' after Danaher deal, CEO Culp says [CNBC]