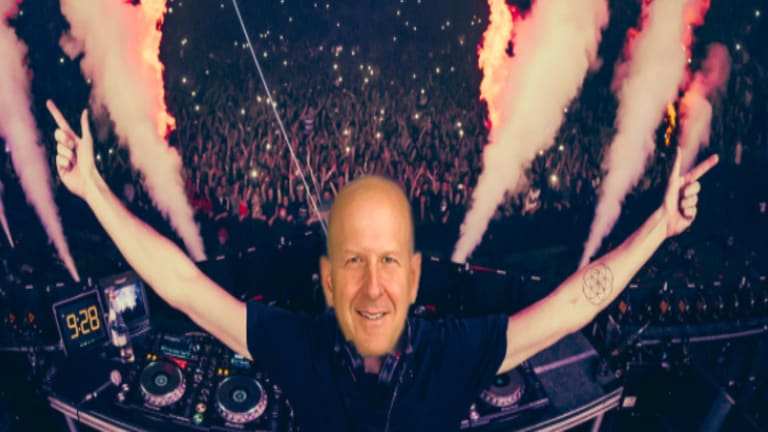 D.J. D-Sol Working On Cutting Dis Track About His Own Commodities Traders
The Goldman chief is preparing to take out his frustrations upon them.
It's been a rocky start to David Solomon's chief executiveship, to say the least. And beyond comforting words to the fearful Elect, denying words to whichever authority he is speaking to, stern words for his predecessor and building up the mother of all rainy-day funds, there's not much he can do about the metastasizing scandal known as 1MDB.
Powerlessness does not sit well on the leader of Goldman Sachs. So Solomon is taking control where he can, which is to say in Goldman's evolution into the First National Feel-Good Bank of Middle America and Puppies.
Chief Executive David Solomon is re-examining each of Goldman's businesses, looking for cost savings and more profitable uses for shareholders' money. The firm's push into Main Street banking has put new demands on its $930 billion balance sheet, and investors no longer value volatile trading operations as highly as they once did.
That is bad news for Goldman's legendary commodities business, which has the misfortune of both making too little money and also producing the men who did this to Solomon.
Goldman plans cuts to its commodities arm after a monthslong review showed the business uses too much capital for too little profit, according to people familiar with the matter. Executives are discussing pulling back in some areas, such as the physical trading of iron ore, platinum and other metals, and reducing costs associated with the sprawling storage and transportation network required to support its trading operations….

Commodities trading was once a power center at Goldman, producing a cadre of future leaders including Lloyd Blankfein, Gary Cohn and Harvey Schwartz….

Goldman stuck with commodities even as rivals pulled back after the financial crisis. Today, the firm is one of the country's biggest gas marketers, and is building a green-energy solutions business for corporate clients while dipping its toe into the nascent market for liquefied natural gas.
Goldman Plans Cuts in Commodities Trading as New CEO Digs In [WSJ]