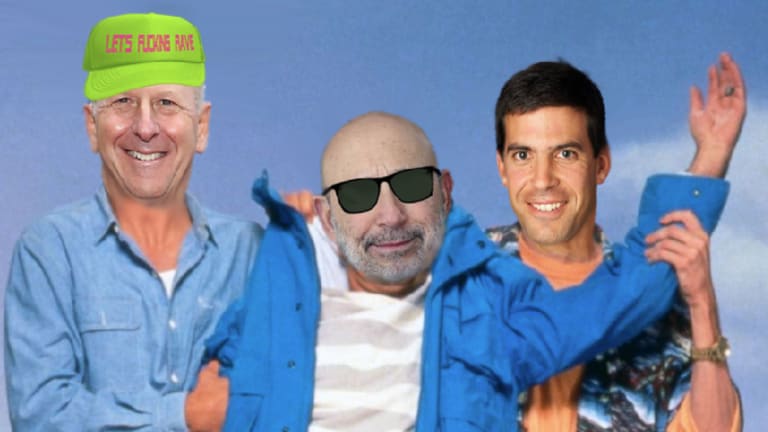 David Solomon's Culling Of Goldman Sachs Traders Reportedly Catches A Major Body
20-year veteran and head of program is thought to be the latest victim of DJ D-Sol and John Waldron's trading floor megadeath.
Peaceful transferences of power are delicate and difficult to achieve. More often than not, ruling classes foster resentment or even outright hostility in the people over whom they rule. When those reigns come to an end, the shifting balance can lead to periods of retribution that sometimes turn bloody.
For examples, we can point to France in the late 1700s, China in the 1960s, Central Africa in the 1990s, or 200 West Street today. With the ascension of David Solomon to the throne of Goldman Sachs, investment bankers are now back in control of the firm after a dozen years of trader rule. And like any newly-installed cabal looking to flex its power, DJ D-Sol and his right-hand man John Waldron have moved swiftly to purge traders from power positions within the firm.
And according to eFinancialCareers, they have claimed a major scalp:
Goldman insiders say that Steve Ferjentsik, who ran program trading for Goldman Sachs in the U.S., left in recent weeks.

Goldman Sachs declined to comment. Ferjentsik remains registered with Goldman Sachs according to FINRA. However, he is no longer listed on the firm's internal directory.

Ferjentsik joined Goldman Sachs in 1998 and spent his entire career working for the firm. He was promoted to partner in 2006 and is described by insiders as having run the portfolio trading desk "for years and years." It's not clear what Ferjentsik plans to do next. 
Ferjentsik joins a growing list of star traders who thrived under the Blankfein/Cohn regime but is suddenly out on the West Side Highway holding a box full of Goldman Sachs mugs and wondering what his future holds [SPOILER: Whatever he wants it to, the guy ran a major desk at Goldman Sachs for a long fucking time.]
We're not saying that Solomon and Waldron are putting heads like Ferjentsik's on spikes around the building to sew fear and panic in the hearts of once-proud traders, but we're also not not saying it.
It's unclear how long the culling of traders will last but based on history it is likely to deteriorate into sectarian skirmishes and guerilla warfare within Battery Park City that leave bloody hands and guilty souls on both sides of the struggle. 
Or maybe it will last until Goldman's traders start making money again...but let's stick with the dark persecution massacre metaphor. It's "funnier."  
UPDATE: Per Goldman Sachs, Ferjentsik was head of US Macro Sales Trading at the time of his departure, which included the program trading business. 
One of Goldman's longest-serving U.S. traders left the firm [eFinancialCareers]