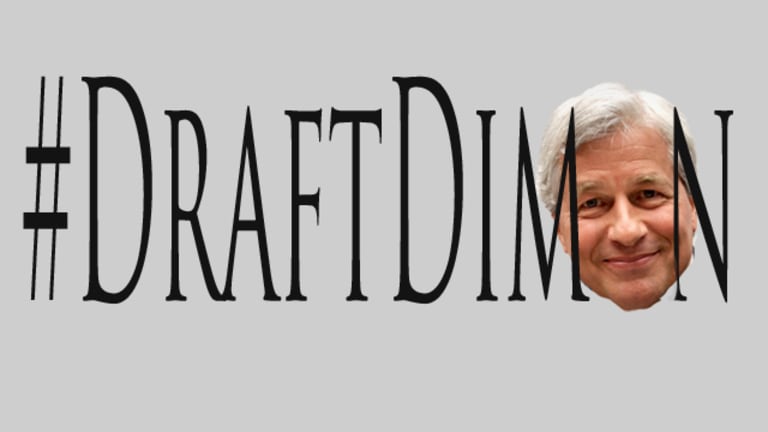 Jamie Dimon Is A Sidekick And a Donkey Away From Saving America
The 46th President of these United States uses new metaphor to not say that he's not running.
Another day, another example of Jamie Dimon refusing to totally rule out a run for the White House. This time, it went down at Jamie's inevitably penultimate JPMorgan Investor Day:
As a nearly day-long conference at the bank's headquarters drew to a close, an audience member asked if now is the time for Dimon to be "the man in the arena." Dimon answered with nod to the Man of La Mancha.

"I love what I do and I think I'd be tilting at windmills," Dimon said, a reference to Don Quixote, the knight who mistakes 30 or 40 windmills for giants in Miguel de Cervantes' novel from 1605.

It was a long way from General Sherman's unambiguous "If nominated I will not run; if elected I will not serve." Dimon also noted that if he did become president he "wouldn't be as interesting as the one you have now."
He's not saying "No," he's just afraid of being Don Quixote without a Sancho Panza. If only there was a smaller, droll man to act as Jamie's sidekick/VP candidate. Someone who shared his views but could be emotionally just outside the campaign enough to maintain a broader perspective...
Yeah, we can't think of anyone either.
Dimon swats aside prospect of presidential run, sort of [Crain's New York]