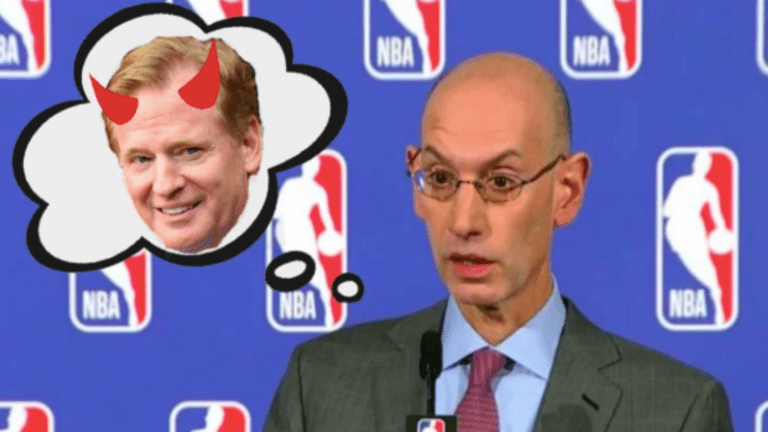 The NBA Just Made Us All Watch It Without Bouncing A Ball
One day a year, The Association turns into a batshit version of Tinder, and we all love it.
Marc Gasol is an extremely good basketball player, a three-time All-Star who was the NBA's 2012-13 Defensive Player of the Year. He's also the younger brother of future Hall of Famer Pau Gasol, which is a benefit this week because it means he is used to qualified praise.
The Raptors' acquisition of Marc Gasol was the headline move of NBA trade deadline day on Thursday, and while Toronto is now the betting favorite in the Eastern Conference, slightly ahead of the Celtics, Bucks, and 76ers, nothing happened to change the overwhelming odds that the Warriors will win a third straight championship and fourth in five years.
Might that have changed if the Lakers had been able to pry Anthony Davis away from the New Orleans Pelicans to pair him with LeBron James? Probably not, but at least James alongside another superstar is the only formula that's worked to beat Golden State in any of their last 16 playoff series.
What is amazing, though, is that the NBA does not need a compelling championship scene to be the most compelling league in North America. James created his own stir with an Instagram post about Harrison Barnes getting traded from the Mavericks to the Kings even though Barnes was in the middle of a game, as if Wilmer Flores never existed. Kevin Durant roasted the media for doing its job and reporting on his impending free agency. LaVar Ball went on national television to rip James and say his son Lonzo is better. All of those things happened in the final 24 hours before the trade deadline. It was only last week that Kyrie Irving was saying "I don't owe anybody shit," blowing up the idea – that came from Irving himself last fall – that he'd be quick to re-sign with the Celtics. It feels like a hundred years ago.
Deadline day also included the greatest example yet of how easy it is to be a huge NBA fan without ever watching anyone dribble a ball: A Twitch feed provided a live look at a room where Shams Charania of Stadium and The Athletic, one of two main newsbreakers in the NBA along with ESPN's Adrian Wojnarowski, was… texting. Sample comment on the silent video of a man sitting at a table that may as well have been a lobby security camera: "WHY AM I WATCHING THIS"
But people did watch it, or at least checked it out, and sat through revenue-generating autoplay ads to do so, because that's how riveting the NBA is right now, even at a trade deadline where the biggest move of the day is a not-quite-as-good-as-his-future-Hall-of-Fame-brother center going to Canada to maybe put a team in position to lose the Finals to the same team that wins every year.
At a time when the NFL continues to slip, seeing the Super Bowl's viewership number drop below 100 million for the first time in a decade, it's good to know that there is, indeed, another league capable of – and, in fact, currently – making entertainment out of hardly anything happening.