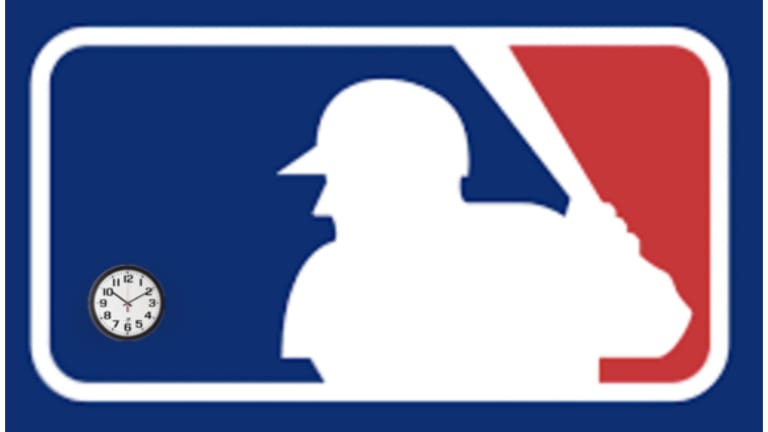 Peanuts Will Outlive Straws At American Ballparks
The Dodgers are on the cutting edge of MLB wokeness, which is a hedge.
Reggie Jackson was the MVP of the 1977 World Series for the Yankees, as Mr. October hit five home runs in the Fall Classic, including three in the clinching Game 6, to beat the Dodgers. The next year, in a World Series rematch, Jackson went deep twice more among his nine hits in six games to again help New York best Los Angeles.
Whether or not Jackson ever really described himself as "the straw that stirs the drink," the Dodgers, after more than four decades, are getting their revenge. That's right, this season, straws are out at Chavez Ravine – plastic ones, anyway, as Pedro Moura of The Athletic reported that paper straws will be available on request.
It's a decision that goes beyond the Dodgers, as Los Angeles as a city and California as a state have been moving away from the drinking helpers in a well-intentioned but somewhat misguided attempt to reduce waste from single-use plastics. In the case of the ballpark, it's a perfectly fine way to try to cut down on waste, as people can get the alternative straws, bring their own straws, or just drink straight from their cups.
Aside from the possibility that the Dodgers could make a few bucks from selling team-branded resuable straws, it's hard to be too cynical about this. Still, if the baseball offseason has taught us anything, it's that this is a business, and businesses make decisions based on what is best for business. The Dodgers are going to give away fewer straws for free, save a bit of time and money on waste management, and get some good press for social consciousness, which definitely beats investigations for human trafficking.
Far riskier was the decision by the Hartford Yard Goats to ban peanuts at their A ballpark, a decision that is going to cost the Double-A team the business of at least one extremely well-adjusted fellow who just can't bear the thought of a ballgame without peanuts. Still available at Dunkin' Donuts Park will be hot dogs, chili cheese dogs, Italian sausages, cheeseburgers, chicken sandwiches, gluten free chicken sandwiches, veggie burgers, chicken tenders, fries, Greek salads, nachos, chili cheese nachos, pretzels, cheese cups, popcorn, chili cheese fries, candy, potato chips, BLTs, lobster rolls, clam chowder, pizza, boneless wings, ice cream, and something called the Dunkin' & Chicken Skewer, which is boneless wings on a stick with Munchkins.
Those items will be available to a new group of customers, and a growing segment of the population, who will be excited to go to baseball games without the fear of dying because some schmegeggy in the row behind them is cracking open shells and spreading dust that, to them, is literally poison. Even for people who aren't allergic to peanuts, what an upgrade to the overall experience to not have to sit next to someone who spends half the game tossing garbage on your shoes. There's a cultural attachment to peanuts and Cracker Jack because they're featured in "Take Me Out To The Ballgame," though you can imagine that some adherents to tradition on the basis of Jack Norworth's lyrics might be taken aback at the suggestion that a woman, Katie Casey, is the most knowledgeable baseball fan in town.
Actually, revamped lyrics in 1927 changed Katie Casey to Nelly Kelly, who "would root just like any man." You could say that toxic masculinity and baseball have always gone together like peanuts and Cracker Jack, but that would ignore the obvious thing that is the undoing of "Take Me Out To The Ballgame" anyway, which is that Cracker Jack has peanuts in it and the song is redundant. Still, as the Yankees would tell you, better to have no Cracker Jack at all than to replace it with Crunch 'n' Munch.