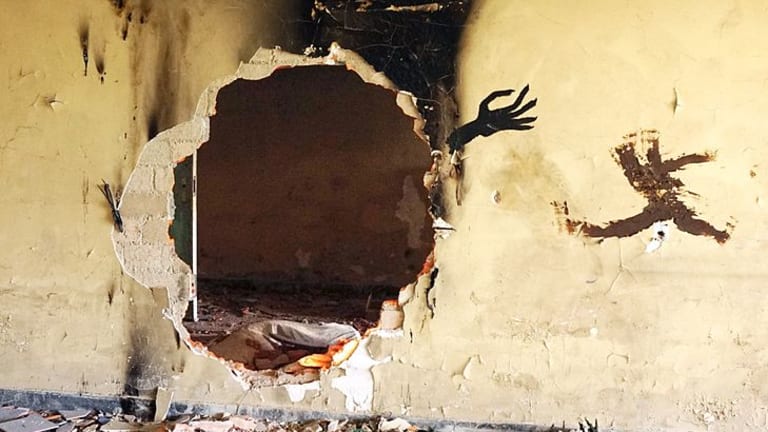 New McKinsey Conflict-Of-Interest Scandal Emerges Just In Time
It wouldn't be right for the consulting giant not to have at least one giant question mark hanging over it.
McKinsey & Co. is $15 million lighter today, having agreed to repay a bunch of fees it earned in three bankruptcy cases. As it turns out, the consulting giant's lighter-than-usual list of potential conflicts of interest was not, in fact, due to a lack of conflicts of interest, but the result of a definition of "conflict of interest" that the Justice Department says bears no relation to the legal or ethical definition that everyone else seems to go by.
"McKinsey failed to satisfy its obligations under bankruptcy law and demonstrated a lack of candor with the court" and U.S. Trustee said Cliff White, director of the Trustee Program, in a statement. "This settlement ensures that McKinsey is held to the same standards applicable to all professionals who participate in bankruptcy cases."
Unfortunately for McKinsey, putting that little issue behind it came a few hours after those meddling muckrakers at The New York Times splashed a new unflattering headline across its website about a whole new arena of potential conflicts of interest. It seems that the secretive consultancy runs a secretive little $25.3 billion offshore hedge fund for its partners and employees. And the names in that little hedge fund's portfolio and the names on McKinsey's client list happen to sometimes look a lot alike.
It hadn't always been that way. Before Valeant's fall, its stock was a Wall Street darling, attracting high-profile investors who tirelessly promoted the company on financial news channels. But one investor especially avoided the spotlight — a secretive hedge fund owned by McKinsey & Company, the world's most prestigious consulting firm. McKinsey, in fact, had deep ties to the drugmaker: Four top Valeant officials, including Mr. Pearson, were McKinsey veterans, and the firm was advising Valeant on drug prices and acquisitions.
Right, Valeant. That's sure not a good look. Nor is this:
In Puerto Rico, where McKinsey is advising a board that seeks to reduce the island's crippling debt, The New York Times reported last year that the hedge fund was invested in bonds that gave it a stake in the outcome.
Or this:
While outside managers direct most of the firm's holdings, its own traders have directly invested more than $1 billion in assets like commodities, foreign currencies and government bonds. With McKinsey increasingly advising governments around the world, those direct investments, highly sensitive to government policies, create the potential for conflicts of interest.
McKinsey, of course, says it's got an air-tight wall keeping all of that material non-public information from flowing into the laps of its money managers. Unfortunately, that wall looks even more porous than it did before, and that's even before we type the name "Rajat Gupta."
The current or former McKinsey consultants who dominate MIO's board include the leaders of the firm's wealth and asset management and energy practices, according to an S.E.C. filing.
As McKinsey Sells Advice, Its hedge Fund May Have a Stake in the Outcome [NYT]
McKinsey Settles Alleged Bankruptcy Abuses [WSJ]
How We've Reported on the Secrets and Power of McKinsey & Company [NYT]