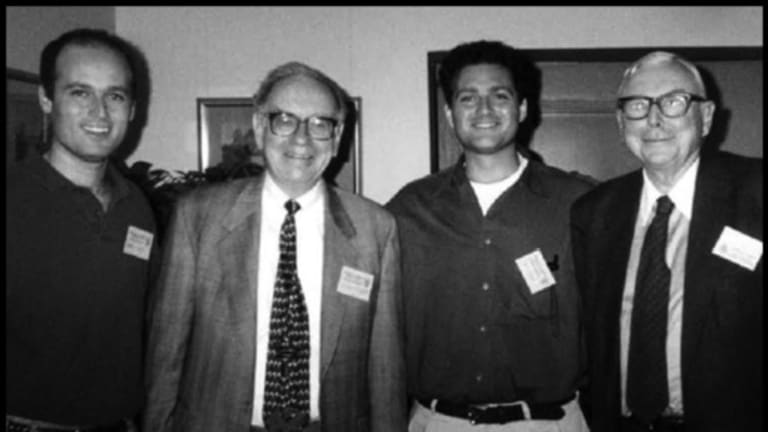 Charlie Munger's One Stupid Trick For A Long And Happy Life
There's more to it than getting in early on Berkshire Hathaway, apparently.
Charlie Munger is 95, a billionaire and lives by the beach. In short, the man knows something about longevity and happiness and how to achieve them, even without sex-reassignment surgery. And he'd like to share with you his simple, easy secret to enjoying the same:
Meet Warren Buffett in his 20s and invest all of your money with him.
We kid, we kid. He's also got a few more universal suggestions for those unable to get a job at Warren Buffett's grandfather's grocery store in Omaha in the '30s and then have a fateful dinner with him in 1959.
"You don't have a lot of envy.

"You don't have a lot of resentment.

"You don't overspend your income./"You stay cheerful in spite of your troubles.

"You deal with reliable people.

"And you do what you're supposed to do.

"And all these simple rules work so well to make your life better. And they're so trite."

His prescription is logical, he says.

"Staying cheerful" is "a wise thing to do," Munger told Quick, adding that in order to do so, you have to let go of negative feelings.

"And can you be cheerful when you're absolutely mired in deep hatred and resentment? Of course you can't. So why would you take it on?" Munger said.
There you go. Be cheap but open-hearted, and be reliable while surrounded by reliable people. Get to it.
95-year-old billionaire Charlie Munger: The secret to a long and happy life is 'so simple' [CNBC]