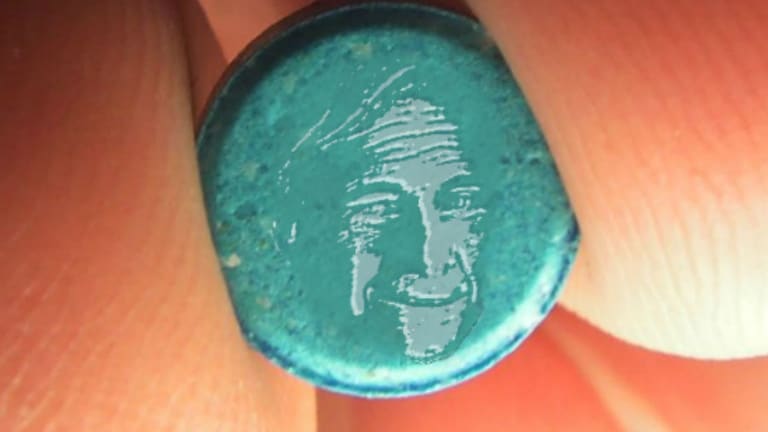 Noted Liar Extols Virtues Of Radical Transparency, Makes Self-Professed Non-Cult Seems Extremely Cult-Like
But, again, she's a liar, so…
For a guy who really hates the spotlight, Ray Dalio sure is all over the place all of the time making all sorts of pronouncements on any and all things. This often makes it seem that the Svengali of Westport is the only Bridgewater adept permitted to speak on its behalf, but this is not so: For lo, co-CEO Eileen Murray has been sent to Miami to spread word of the Principled life to the future center of the hedge fund industry.
"It's kind of a family atmosphere," she said. "I don't know about you, but for me, my family tells me things I don't want to hear. But they do it out of a sense of love and kindness... Some people think [the culture] sounds harsh and stressful. I think it's very kind."
Yup. Nothing at all creepy or cult-like in there.
An audience member, who is not in finance and has not read Principles, wondered if Murray would help him with his company, citing what struck him as "mythical wisdom" emanating from her "aura."
Uh, let's move on.
"The word 'pain' has this pejorative negativity associated with it," Murray said. "What it is, is putting yourself in a position to really look at yourself and become self-aware."

Murray repeatedly made the point that this is not for everybody; Bridgewater has a high turnover rate, especially in an employee's first 18 months, largely as a result of that culture shock. When Murray arrived, over a decade ago, she witnessed a "probing" where a group was seeking to get to the bottom of some mistake.
I mean, that sounds a bit Khmer Rouge/Cultural Revolution-y, especially from an accolyte of noted Sinophile Dalio, but it can't really be as sinister and creepy as it sounds, right?
Curious, open-minded people who want to learn about themselves and who are comfortable being vulnerable—or who hate behind-the-scenes politics--"will absolutely love the place," Murray said. If that's not you, then it's not for you, she said, adding repeatedly that that "doesn't make you a bad person."
Oh, good. That's a relief. What's that? She's not done? Oh….
But if that's the case, you do need to get out, she added: "You just don't belong here, because we will not tolerate a pollution of the culture…."

As an example, she said, "Ray, his personal doctor is available to us when anyone has an illness he helps us research things."
This is all very confusing, especially since, as everyone with a Bridgewater Blockbuster card knows, Eileen lies. Still, you know, scoreboard and all.
Bridgewater Associates has been so successful, year after year, Murray said, because of its unique and intense culture.
Co-CEO of Bridgewater Hails 'Radical Transparency' at World's Largest Hedge Fund [Barron's]