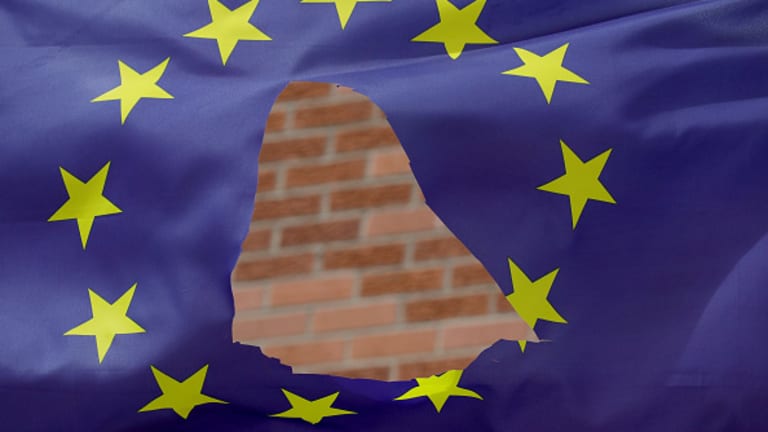 Crispin Odey Is Feeling Giddy About Economic Apocalypse Again
The Brexitastrophe is back on in a big way!
For a guy who returned more than 50% last year and who gets to gaze upon the prettiest chicken coop in the land, Crispin Odey's been pretty glum. Sure, part of that is the fact he's still got to double his clients' money just to get back to zero after three years in which the economy refused to go kablooey as he'd predicted. But there's also his declining faith in one of the things he hoped would set off a new Great Depression, Brexit. Odey's been betting against the pound for years, surmising that the Brexit he spent so much money to achieve would be pretty bad for sterling. The only problem is, namby-pamby politicians seemed hell-bent on avoiding the very worst for their constituents and the money in their pockets, rather than in ringing in a new age of British glory and making Crispin Odey even richer than he already is. So down about the prospect of getting any kind of Brexit that would make the pound a bit more like a Venezuelan bolívar—or getting any Brexit at all—was Odey that he unwound his beloved bet against the quid a couple of weeks ago.
Since then, however, things are looking up, at least for Odey. Prime Minister Theresa May has prioritized party over country and seems more than happy to crash out of the European Union if she can't bully Parliament into accepting a deal that Odey called "depressing," presumably for its inability to make his doom-and-gloom predictions pay off. As such, he's back in the pound-shorting game and positively giddy for March 29.
He soured again on the sterling's prospects last month, betting that the currency will fall further in the event of a no-deal Brexit, Odey said in an interview Monday. The 180-degree move came just weeks after he had unwound his long-running short position, in anticipation of the U.K. canceling or postponing its proposed exit and the pound bouncing back to $1.32 against the dollar….

Odey's flagship European Inc. hedge fund bet about 14 percent of its assets on a decline in the currency at the end of January, according to an investor letter seen by Bloomberg. The fund previously had the equivalent of as much as 130 percent of its assets in a short against the currency.
Crispin Odey Is Shorting the Pound Again [Bloomberg]