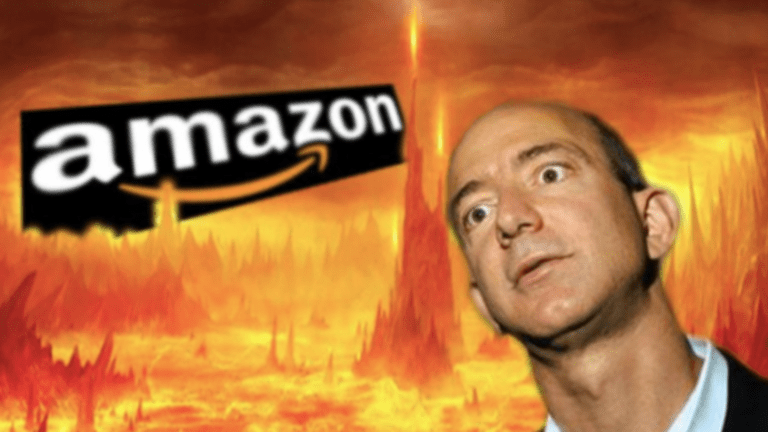 Opening Bell 2.11.19
TMI, Jeff
The Water Coolest is the preferred bathroom stall reading material of finance professionals. Start your day every morning with the Opening Bell powered by The Water Coolest. Sign up for the free daily newsletter.
Oh, and BTW, The Water Coolest and Dealbreaker are giving away a Johnny Wall Street Starter Kit:
1x Patagonia Better Sweater Fleece Vest
1x pair of Birddogs shorts
1x JUUL Starter Kit
TMI, Jeff
Snapchat ... ever heard of it, Jeff? The world's richest man can put a rocket in space and revolutionize voice recognition, but he can't master dick pick delivery 101. What a shame.
On Friday The Water Coolest reported (we use that word loosely) on Jeff Bezos' scathing blog post accusing the National Enquirer of politically motivated blackmail threatening to release nude pics of Bezos and his side-piece-turned-"girlfriend," Lauren Sanchez.
Shots fired
In addition to the richest motherf*cker on earth threatening to go nuclear on the publication, David Pecker (I sh*t you not) and the Enquirer are facing an investigation of the federal variety.
Why? The zine reached a deal to avoid prosecution in a case that claimed it had assisted Donny Politics in silencing women with whom he had "relations." As part of the agreement to avoid prosecution, the National Enquirer promised not to do any hoodrat sh*t with their friends (i.e. anything illegal).
Of course, complying with federal law seems like it should be a pretty standard business practice, but alas here we are. Investigators are sniffing around to see if everything seems kosher and if the mag broke any laws.
Open the kimono
On second thought, don't. Despite an "amicable" divorce (which probably just got a whole lot less amicable) which will make MacKenzie Bezos the richest woman in the world and Jeff's most recent faux pas, analysts don't believe Amazon's operations or share price will be negatively impacted.
Federal prosecutors are reviewing the National Enquirer's handling of Jeff Bezos story [CNBC]
IN OTHER NEWS
- Wells Fargo is being Wells Fargo
- Amazon may abandon its HQ2 NYC plans
- Sprint is accusing AT&T of false advertising
Sign up to receive The Water Coolest to get daily business news delivered to your inbox every AM.