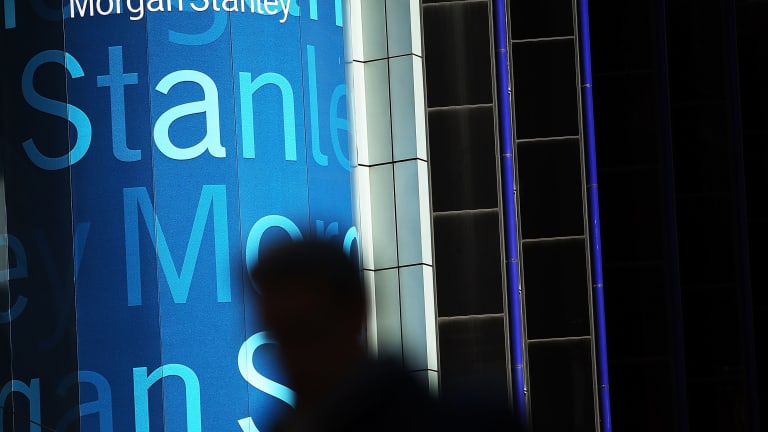 Opening Bell 2.12.19
Gorman gone mild
The Water Coolest is the preferred bathroom stall reading material of finance professionals. Start your day every morning with the Opening Bell powered by The Water Coolest. Sign up for the free daily newsletter.
Oh, and BTW, The Water Coolest and Dealbreaker are giving away a Johnny Wall Street Starter Kit:
1x Patagonia Better Sweater Fleece Vest
1x pair of Birddogs shorts
1x JUUL Starter Kit
Risk-averse
This is what happens when Kenneth from compliance gets a seat at the table. 
Morgan Stanley is planning the most vanilla acquisition of 2019 with its $900M purchase of Solium, a Canadian based corporate stock manager.
Solium focuses on managing rank-and-file employee stock options, for some 3k employers with over 1M shareholders. The company's bread-and-butter is startups. Its client list includes Stripe and Instacart.
So what's the play here?
Welp, in Morgan Stanley's eyes $900M is a small price to pay for a slew of Solium clients who could very well be sitting on boatloads of "internet money" should their respective startups IPO. MS is playing the long game, aiming to wring every dime out of its new clients.
Morgan Stanley's wealth management arm manages some $2.3T and CEO James Gorman sees an opportunity to add to its colossal war chest. Plus MS currently only dabbles in the exec stock-plan business so this doubles as a diversification play.
Morgan Stanley, in Its Biggest Deal Since Crisis, Courts Future Millionaires [WSJ]
IN OTHER NEWS
- A tentative deal was reached last night to avoid a government shutdown
- Amazon is acquiring Eero, a home wifi startup
- Nuro, a self-driving grocery delivery vehicle company lands a massive Softbank investment
Sign up to receive The Water Coolest to get daily business news delivered to your inbox every AM.