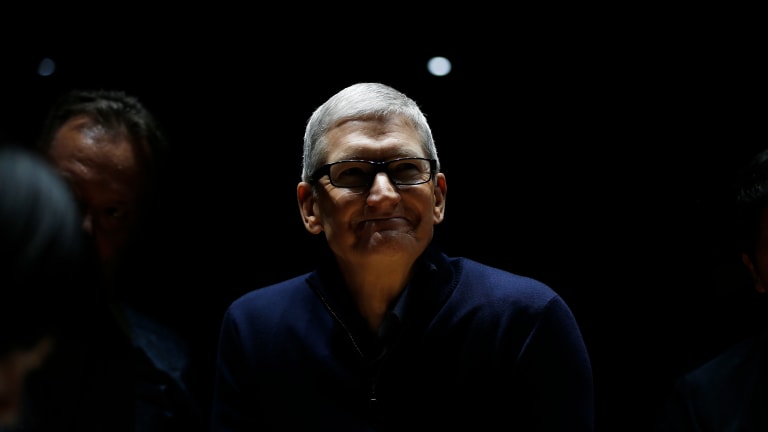 Opening Bell 2.13.19
Have you no shame, Tim?
The Water Coolest is the preferred bathroom stall reading material of finance professionals. Start your day every morning with the Opening Bell powered by The Water Coolest. Sign up for the free daily newsletter.
Oh, and BTW, The Water Coolest and Dealbreaker are giving away a Johnny Wall Street Starter Kit:
1x Patagonia Better Sweater Fleece Vest
1x pair of Birddogs shorts
1x JUUL Starter Kit
GET RICH QUICK SCHEME
What's one of the largest companies in the world to do when the going gets tough in the hardware space? Draw up some cockamamie scheme to bamboozle its news partners, of course.
Apple has hinted that it would create a subscription-only tier of its popular Apple News app (because apparently, all the cool kids are doing it) which would allow unfettered access to partner's paywalled content. And now sources tell the WSJ that Tim Cook plans to sell the services for approximately $10 per month ... and keep roughly half of the revenue.
As for the other half? That will be divided amongst publishers based on the amount of time spent viewing their respective content. 
Mr. Publisher, tear down that paywall
If you think Timmy iPhones gives even half a f*ck about publications offering their own subscriptions, you'd be dead wrong. In his pursuit of the "Netflix of news," Cook plans to steamroll the NYT's $15 per month subscription fee and the WSJ's $39 monthly price tag.
Unsurprisingly, Apple's publishing partners are pushing back and have yet to sign on which comes as little surprise considering the outlet's razor-thin margins.
Help a brother out
Apple sees this as a remedy to more than one of its recent ailments, most notably plummeting iPhone sales which fell 15% last quarter. The company's growing service segment currently boasts 360M subscriptions across all devices, with aggressive plans to hit 500M by 2020.
Publishers Chafe at Apple's Terms for Subscription News Service [WSJ]
IN OTHER NEWS
- Santander decides not to call CoCo bond
- Molson Coors admits to accounting error
- Lyft's co-founders find a way to keep control of the company following IPO
Sign up to receive The Water Coolest to get daily business news delivered to your inbox every AM.