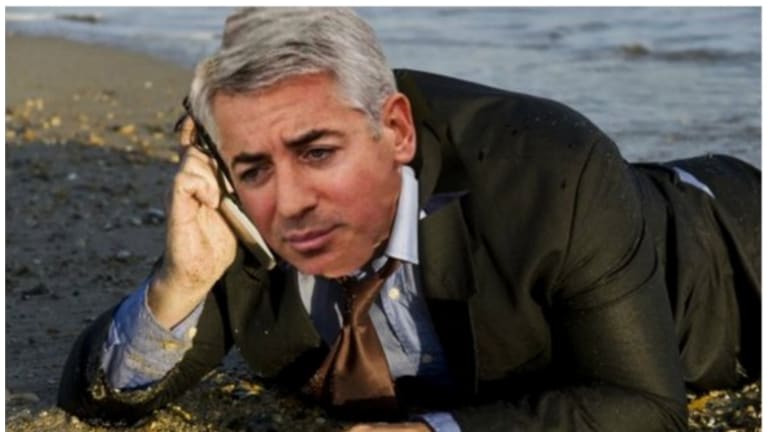 Opening Bell 2.14.19
Bill is back, baby!
Start your day every morning with the Opening Bell powered by The Water Coolest. The Water Coolest is the preferred bathroom stall reading material of finance professionals. Sign up for the free daily newsletter.
Oh, and BTW, The Water Coolest and Dealbreaker are giving away a Johnny Wall Street Starter Kit:
1x Patagonia Better Sweater Fleece Vest
1x pair of Birddogs shorts
1x JUUL Starter Kit
I HAVEN'T HEARD THAT NAME IN YEARS
Don't call it a comeback.
Levi Strauss and Co. is going public … again. Thirty-five years after going private, the re-invented denim maker is looking to tap the public markets under the LEVI ticker. Real original, guys.
Crippling debt, crumbling retail empires and that mother*cker, Jeff Bezos, all did their part to eat away at Levi Strauss' top and bottom lines.
But new CEO Chip Bergh has recaptured a certain gusto that harkens to the day of Levi Strauss outfitting literal gold diggers with "rivet reinforced denim work pants." Revenue grew 14% last year alone.
How did they do it?
By going all LinkedIn-motivational-post on em': staying true to themselves. Seriously, Levi Strauss bucked the athleisure trend, improved its core product (jeans), and refocused on tops. Thanks, Macklemore!
And apparently, Levi Strauss knows how to treat the ladies … creating a women's line that has grown for 10 consecutive quarters. 
To weather the retail apocalypse the preferred skinny jean maker of guys who look like extras in 'Girls' has gone all DTC with its own stores and online partnerships and direct offerings.
Levi Strauss Looks Beyond Jeans With IPO [WSJ]
IN OTHER NEWS
- Apple's streaming service could launch without HBO and Netflix
- Bill Ackman is back, baby
- An ex-Apple employee was accused of insider trading
Sign up to receive The Water Coolest to get daily business news delivered to your inbox every AM.