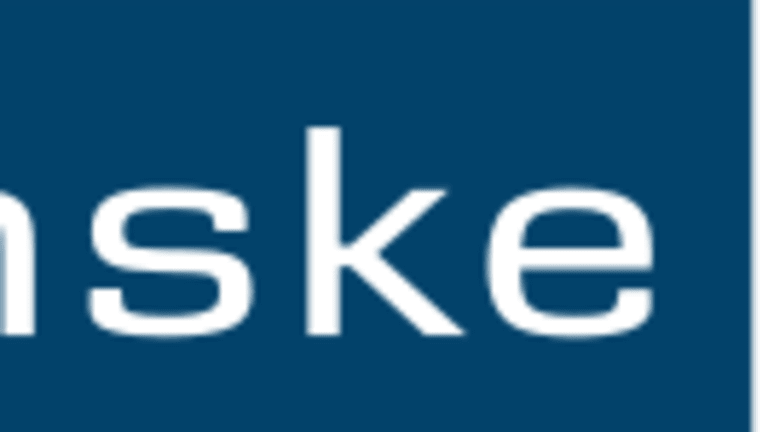 Opening Bell 2.20.19
"You don't have to go home but you can't stay here." - Estonia
Start your day every morning with the Opening Bell powered by The Water Coolest. The Water Coolest is the preferred bathroom stall reading material of finance professionals. Sign up for the free daily newsletter.
Oh, and BTW, The Water Coolest and Dealbreaker are giving away a Johnny Wall Street Starter Kit:
1x Patagonia Better Sweater Fleece Vest
1x pair of Birddogs shorts
1x JUUL Starter Kit
ALWAYS BE CLOSING
"You don't have to go home but you can't stay here." - Estonia
In an unprecedented, but not entirely unexpected move, Estonian authorities told Danske Bank to GTFO of the country. And just hours later, the only DB more f*cked than Deutsche Bank pulled out of the entire Baltic Region, including Russia. Which is probably a good idea considering oligarchs wearing tracksuits got them into this mess.
You might remember that Danish bank, Danske, is embroiled in one of the largest money laundering scandals of all time. The $230B scheme came to light last year when authorities uncovered that a tiny Estonian branch of the bank was the go-to money launderer for dirty cash heading west from Russia.
More than 3.2k people in the region stand to lose their jobs.
The long arm of the law
The disgraced bank has already lost 50% of its market value since the scandal broke, but share and bondholders are the least of the bank's worries.
Danish authorities are out for blood, seeking to make an example of Danske, having already passed a handful of laws that increased money laundering fines by 700% and adding potential jail time for execs.
And don't forget about the land of the free and the home of the brave. The US Department of Justice has launched a criminal investigation of its own.
Danske Thrown Out of Estonia After Country Is Drawn Into Probe  [Bloomberg]
IN OTHER NEWS
- McKinsey forgot to dot its i's and cross its t's
- The Alliance of American Football needed a bailout after just three weeks
- Remember that time HSBC made $120M in a single day?
Sign up to receive The Water Coolest to get daily business news delivered to your inbox every AM.