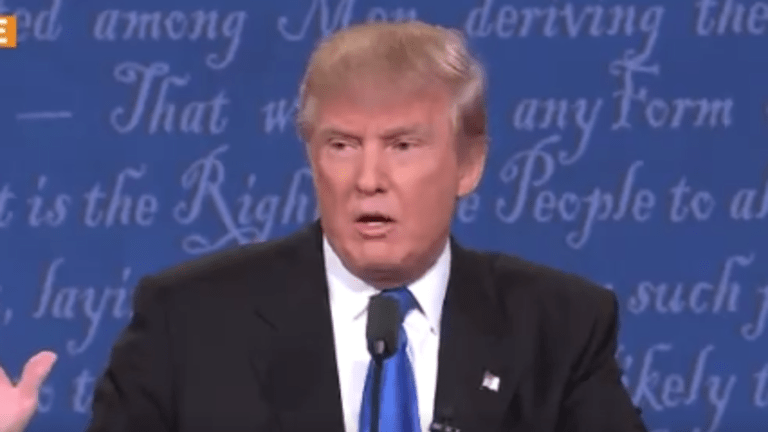 Opening Bell 2.24.19
Sooo who gets to stay in the Presidential Suite at Mar-a-lago?
Start your day every morning with the Opening Bell powered by The Water Coolest. The Water Coolest is the preferred bathroom stall reading material of finance professionals. Sign up for the free daily newsletter.
Oh, and BTW, The Water Coolest and Dealbreaker are giving away a Johnny Wall Street Starter Kit:
1x Patagonia Better Sweater Fleece Vest
1x pair of Birddogs shorts
1x JUUL Starter Kit
HOLD THE PHONE
Donald Trump has gone all 'Zack Morris' on additional tariffs on Chinese goods slated to begin on March 1st. Via an announcement on Twitter, to no one's surprise, Donnie reported that substantial progress had been made with China regarding "intellectual property protection, technology transfer, agriculture, services, currency, and many other issues."
The trade talks were initially supposed to end on Friday, but like any good bender continued well into the weekend as momentum continued to trend positively. Negotiators have warned that it's still early for celebration, as a deal has yet to be finalized, but as of now, it appears markets have been justified in their premature celebration of a deal.
According to Secretary Mnuchin during the latest round of talks, a currency provision was agreed upon that would stabilize the value of the yuan. And DJT confirmed that he will be hosting Chinese President Xi Jinping later in March to discuss steps to move forward at his Mar-a-Lago golf club. 
Are the current tariffs working?
The hold on additional tariffs is good news for US businesses. Currently, the 10% tariff rate on Chinese goods is costing American businesses and consumers upwards of $2B per month.
Trump Extends China Tariff Deadline After 'Substantial' Progress  [Bloomberg]
IN OTHER NEWS
- SocGen is mulling over major cuts in its investment bank
- Warren Buffett dropped his annual letter
Sign up to receive The Water Coolest to get daily business news delivered to your inbox every AM.