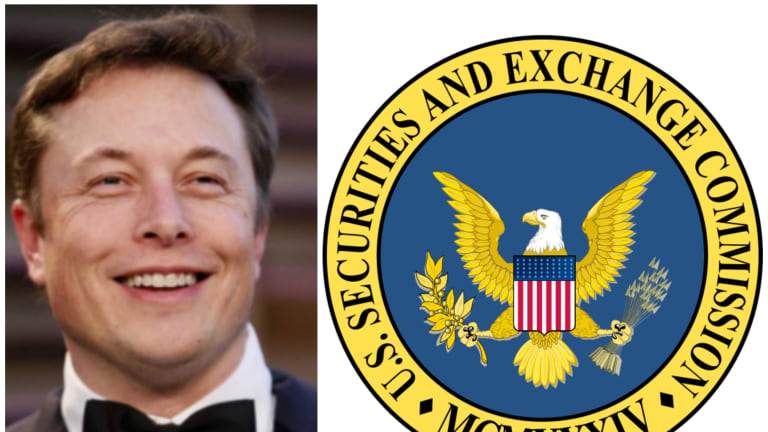 Opening Bell 2.26.19
Three names: Skilling, Shkreli, and Musk.
Start your day every morning with the Opening Bell powered by The Water Coolest. The Water Coolest is the preferred bathroom stall reading material of finance professionals. Sign up for the free daily newsletter.
Oh, and BTW, The Water Coolest and Dealbreaker are giving away a Johnny Wall Street Starter Kit:
1x Patagonia Better Sweater Fleece Vest
1x pair of Birddogs shorts
1x JUUL Starter Kit
NO, YOU'RE OUT OF ORDER!
The SEC has asked a judge to hold Elon Musk in contempt for violating its order that all of his tweets would be reviewed by a lawyer. Musk tweeted last week that the company would manufacture 500k cars in 2019, a far cry from official Tesla predictions. Musk later clarified his point ... but it was too late. 
According to the fun police at the Securities and Exchange Commission, just days after the tweet, Tesla's legal team confirmed that the message itself had not been reviewed, but the follow-up tweet correcting the mistake had.
It was initially believed that Elon's follow up to "funding secured" had flown under the radar and that the SEC hadn't taken much interest in the slip-up, but apparently, you get a little less leeway from agencies that you regularly disparage. 
Is that bad?
This is bad news all around. Musk, Tesla, and investors all stand to lose. Tesla shares plummeted 5% on the news after-hours and Musk, who narrowly avoided being ousted as CEO of the EV company for prior social media faux pas could have a lot more time on his hands to bore tunnels under LA or do whatever the hell it is that Neuralink does.
Elon Musk might be held in contempt of court over a Tesla tweet  [The Verge]
IN OTHER NEWS
- Bank of America has plans to rebrand Merrill Lynch and US Trust
- GE is selling its biopharma biz
- Facebook's content moderators are having sex and doing drugs at work
Sign up to receive The Water Coolest to get daily business news delivered to your inbox every AM.