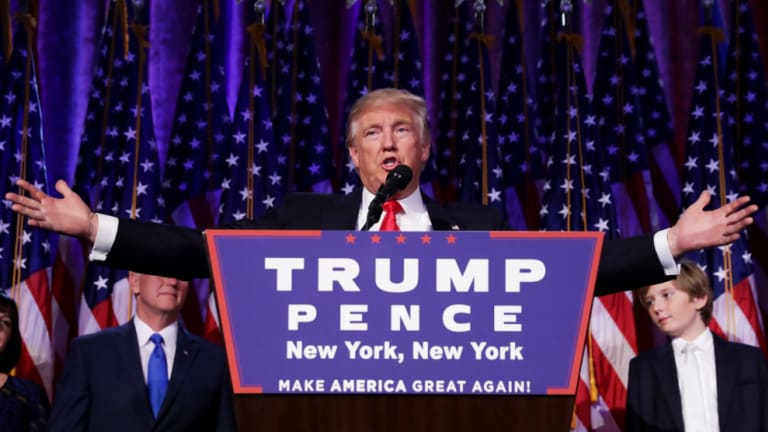 Opening Bell 2.27.19
This should end well for the DOJ ...
Start your day every morning with the Opening Bell powered by The Water Coolest. The Water Coolest is the preferred bathroom stall reading material of finance professionals. Sign up for the free daily newsletter.
Oh, and BTW, The Water Coolest and Dealbreaker are giving away a Johnny Wall Street Starter Kit:
1x Patagonia Better Sweater Fleece Vest
1x pair of Birddogs shorts
1x JUUL Starter Kit
NO MAS
The US Department of Justice is limping off with its tail between its legs after losing an appeal that would have killed a proposed $85B AT&T-Time Warner deal (a deal that has already technically closed). And it appears that there is no fight left in the civil servants ...
In June of 2018, a judge overruled an initial attempt by the DOJ to make the AT&T purchase its b*tch. The Department claimed that AT&T would jack up prices of its popular entertainment options once the merger had became official. But US District Court Judge Richard Leon upheld the merger as "totally kosher."
Nothing if not persistent, the Department of Justice persevered in its crusade to interfere in a little thing called capitalism, appealing the ruling. And today a federal appeals court three-judge panel upheld the case, rebuking the DOJ's claims that the initial ruling was on some bullsh*t (the DOJ claimed Judge Leon didn't understand economics and common sense)
But at long last, the Department has vowed to lay down its sword, deciding to take the L and discontinue its fight.
So what does this mean?
The DOJ antitrust team will undoubtedly be jeered relentlessly at Department happy hours for years to come ... and, of course, the ruling sets a precedent for vertical tie-ups for as long as free markets reign in our great nation.
M&A activity between telecom and media companies has become the integration du jour, so the importance of such a ruling may have far-reaching consequences.
U.S. Appeals Court Rejects Justice Department Antitrust Challenge to AT&T-Time Warner Deal  [WSJ]
IN OTHER NEWS
- The Senate Finance Committee got a bunch of pharma bros in a room
- Jerome Powell says you will get nothing and like it
- SoFi is partnering with Coinbase so that you can lose all of your money investing in cryptocurrency
Sign up to receive The Water Coolest to get daily business news delivered to your inbox every AM.