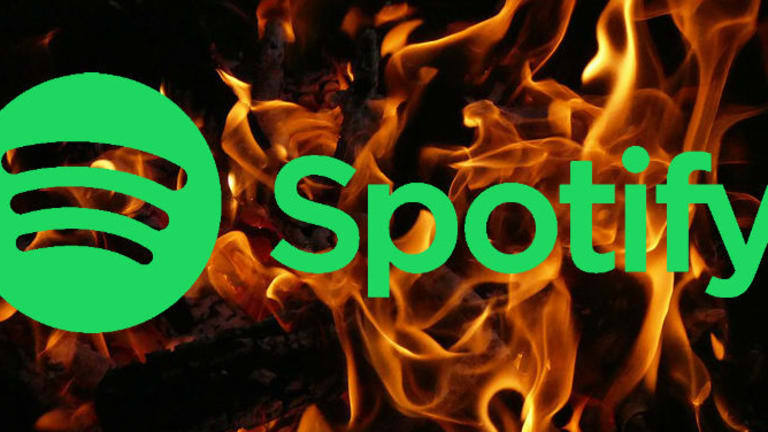 Opening Bell 2.7.19
Spotify wants to be more than Pandora for rich people
The Water Coolest is the preferred bathroom stall reading material of finance professionals. Start your day every morning with the Opening Bell powered by The Water Coolest. Sign up for the free daily newsletter.
Oh, and BTW, The Water Coolest and Dealbreaker are giving away a Johnny Wall Street Starter Kit: 
1x Patagonia Better Sweater Fleece Vest
1x pair of Birddogs shorts
1x JUUL Starter Kit
'Serial' killer
Need proof that Spotify is sitting on piles of AirPod money? Napster's more sophisticated older cousin acquired not one, but two players in the podcast space: Gimlet Media and Anchor.
Gimlet, the 5-year-old podcast studio is known for its in-depth, high-production-quality 'casts. Think: Masterpiece Classic meets the Joe Rogan Experience.
Anchor, on the other hand, is a podcast creation and publishing platform that has broken down barriers to entry in the space. The company claims to be home to more than 40% of the world's new podcasts. So you can thank them for allowing everyone with a larynx and a microphone to have their voice heard.
But why?
The shopping spree is part of Spotify's plan to become more than just Pandora for rich people. Spotify, already the second largest podcasting platform in the world, plans to spend $500M in 2019 as part of a massive growth initiative. The Gimlet deal alone was estimated at $230M.
The world's largest streamer currently only monetizes original podcasts but sees an opportunity in Anchor's proprietary monetization platform that allows all voices to court ad dollars.
Spotify has 207M monthly active users, 96M of which are paying subscribers. For the quarter ended December 31st, the Swedish streamer posted a surprise €442M profit vs. an expected loss.
Spotify Is Acquiring Pair of Podcasting Companies, Signaling Broad Ambitions [WSJ]
IN OTHER NEWS
- GM beats earnings estimates for the quarter
- Softbank's Vision Fund is evaporating
- The NYT added a bunch of subscribers
Sign up to receive The Water Coolest to get daily business news delivered to your inbox every AM.