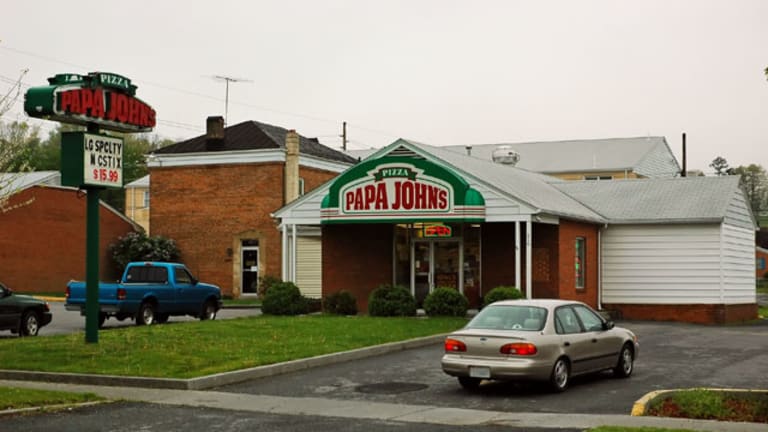 Papa John Loves Hedge Fund's Papa John's Deal So Much He's Suing Over It
Litigation is the sincerest form of flattery.
You might think that "Papa John" Schnatter is a little peeved about his namesake pizza chain's rejection of his proposed cash infusion. After all, the $200 million it took from Starboard Value and new Chairman Jeff Smith is $50 million less than that offered by the founder himself, which certainly smacks of an "anybody but John Schnatter" discount. Plus, the former pizza pitchman said he'd be considering his options vis-à-vis the company that fired him and then forced him out as chairman and then adopted a poison pill to ensure that he'd never again run the joint, all because he dropped the N-word in a conference call. I mean, it's not like we have yearbook photos of him in blackface (yet).
But, anyway, you've got Papa all wrong: He loves this Smith guy, apparently because Smith said he was "excited" about the opportunity to hear Schnatter use a racial slur in person and "hopeful" that PJ "will agree that the best interest of the company comes first." You know how much Schnatter loves the Starboard deal? Enough to file a lawsuit over it.
"Mr. Schnatter welcomes the comments that have come from Mr. Smith and the company in the past few days," Schnatter's attorney Garland Kelley said in a statement. "Today's amended lawsuit reflects support for Mr. Smith and his plans to invigorate the company for the benefit of all shareholders."

In his amended lawsuit filed under seal in the Delaware Court of Chancery, Schnatter aims to undo a new provision of a voting agreement between Papa John's and Starboard that requires the hedge fund vote its company shares in favor of Papa John's preferred directors.

"Such a provision serves only one purpose, to further entrench the prior board, one that has repeatedly proven itself willing to place its own self-interest above that of shareholders," Schnatter said in a statement.
Specifically, its largest shareholder, one John Schnatter, who they, you know, fired.
Papa John's founder Schnatter says he welcomes hedge fund Starboard [Reuters]