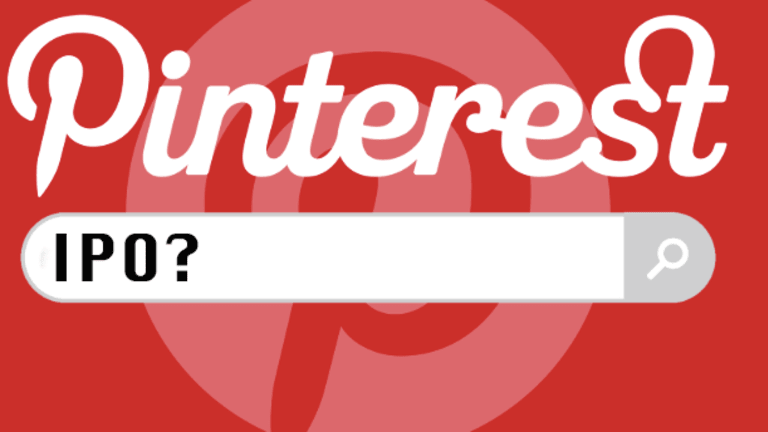 Pinterest To IPO At 17x Revenue Because No One Has Learned Anything
This IPO will be like a Pinterest board of Snap, Etsy, Blue Apron, and so many others.
It's been a while since we've seen a wildly overvalued tech IPO. Mostly because Trump shut down the SEC to build a literal wall in one of the more doucheily ironic moments that America has ever seen, but also - we thought - because people had finally learned an important lesson about people: Investors don't like cool stocks after they find out that said cool stocks don't actually generate anywhere near the kind of money that would justify the IPO valuation.
After Etsy, and Blue Apron, we had assumed that most people had stepped into the light. But it looks like the darkness will always be with us...
Pinterest Inc. has confidentially filed paperwork with the Securities and Exchange Commission for an initial public offering that is expected to value the company, which operates a platform for online-image searches, at $12 billion or more as it joins a parade of hot tech startups planning share debuts in 2019.
Well, this is disheartening. 
Let's just get the usual quasi-disclaimer out of the way here: Pinterest seems like a perfectly fine company. We don't use it or have any inside information about its financial structure, but we do know this thanks to the WSJ:
The company generates revenue from ads scattered across its site and notched more than $700 million in 2018, up 50% from the prior year, according to a person familiar with the matter.
So unless Pinterest can push revenue up another statistically amazing amount this year, it looks like Pinterest is going public with a valuation of around 17X revenue. That's...ballsy.
But we think we might know why Pinterest is feeling so financially optimistic. It appears that the online vision board social media company has something(s) else in common with its tragic predecessors:
Pinterest and its underwriters, led by Goldman Sachs Group Inc. and JPMorgan Chase & Co., are eyeing a late-June listing, according to people close to the deal. They warned that, as always with IPOs and unpredictable markets, the timing or valuation could shift. 
The private money has pushed Pinterest into the idea that it's worth $12 billion, but that's the same kind of money that had everyone believing Snap was going to beat Facebook, and WeWork was worth $42 billion. We'll see what people think about Pinterest once they're holding shares and revenue doesn't keep growing at ludicrous speed.
This is a broken record, but presenting all these tech babies to rich adults desperate to understand them and slapping a huge price tag on them is great sales, but it's not working out long-term.
So of course we look forward to seeing more of this in 2019.